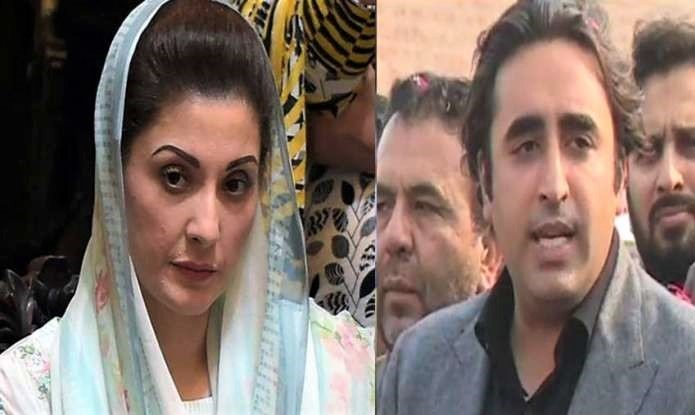 PPP's Bilawal Invites Maryam Nawaz, Other Opposition Leaders To Iftar Dinner
ISLAMABAD– Pakistan Peoples Party (PPP) chairman Bilawal Bhutto Zardari has extended invitations to key opposition leaders including PML-N Vice-Cresident Maryam Nawaz Sharif, to an Iftar dinner in Islamabad on Sunday, media reports said early Saturday.
Geo News quoted its sources in PPP as saying that Bilawal telephoned Maryam on Friday and invited her and other Pakistan Muslim League-Nawaz (PML-N) leaders to Sunday's Iftar dinner.
They said the former first daughter has accepted the invite by the PPP chairman.
Bilawal also telephoned Jamiat Ulema Islam-Fazl (JUI-F) chief Maulana Fazlur Rahman and Awami National Party (ANP) head Asfand Yar Wali Khan to extend an invitation to them, the sources said. Among other leaders invited to the Iftar dinner are Sirajul Haq, Mehmood Khan Achakzai, Akhtar Mengal, Aftab Sherpao and Shah Awais Noorani, they said.
The sources further informed that the PPP chairman would try to bring leaders of opposition parties on a single page, while discussion would also be held on economic situation of the country and a public protest campaign against the government.
Speaking to Geo News, PML-N spokesperson Marriyum Aurangzeb confirmed that a PML-N delegation led by Maryam Nawaz would attend Sunday's Iftar dinner to be hosted by the PPP chairman.
The PML-N delegation would include Opposition Leader in Punjab Assembly Hamza Shehbaz and other senior party leaders, she added.
SOURCE: GEO NEWS