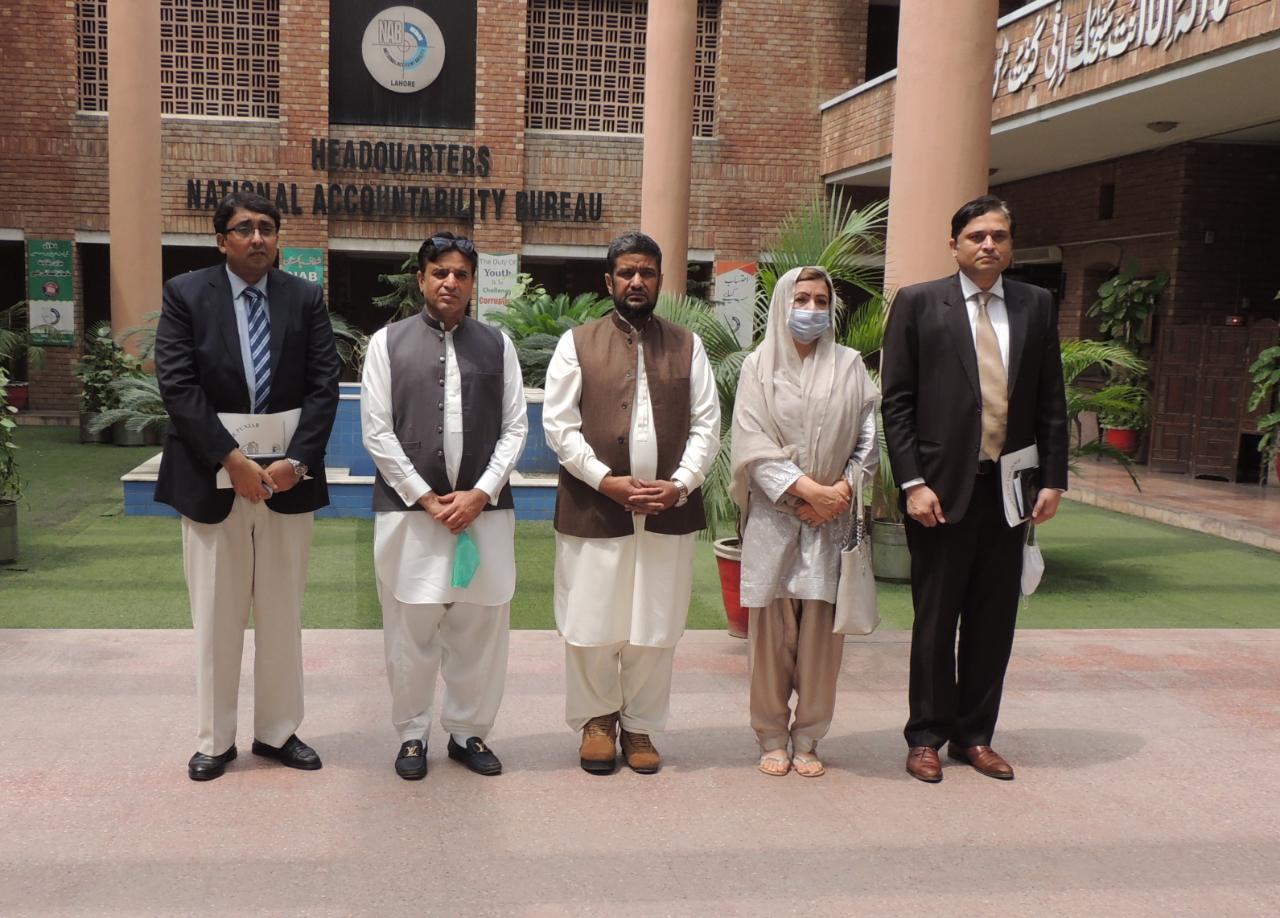 OPC Delegation Takes Up Overseas Pakistanis' Issues with DG NAB Lahore
LAHORE– A delegation comprising senior officials from Overseas Pakistanis Commission (OPC), Punjab led by honorable Member OPC Ms Neelum Irshad Sheikh visited National Accountability Bureau (NAB) Lahore on Thursday to meet Director General (DG) NAB Lahore for highlighting the problems and challenges being faced by overseas Pakistanis.
The delegation was accompanied by Vice-Chairman, OPC Punjab Waseem Akhtar Ramay and Commissioner OPC Mr. Khadim Abbas Bukhari.
The DG NAB Lahore carefully listened to the queries brought forth before the Bureau chief and his teams. After listening to the affairs of OPC, Punjab he issued, on spot, directives for resolve of all the problems falling under NAB domain.
While addressing the visiting delegation, DG NAB Lahore maintained that overseas Pakistanis are the precious and loyal asset of Pakistan and it's our duty to protect and safeguard their rights here. He also stated that overseas Pakistanis play a pivotal character in the development and prosperity of Pakistan, whereas, NAB considers their issues as its own ones.
Moreover, DG NAB Lahore constituted a particular dedicated Cell headed by Director level officer of NAB Lahore to handle all cases referred by OPC, Punjab.
After discussion with DG NAB, the delegation extended heartiest gratitude for NAB Lahore over their maximum cooperation towards OPC. Member OPC Ms Neelum Irshad Sheikh admired the role of NAB Lahore under the supervision of DG NAB for eradication of corruption from society and also appreciated the efforts of NAB in the wake of recovering looted money from corrupt elements.— PRESS RELEASE