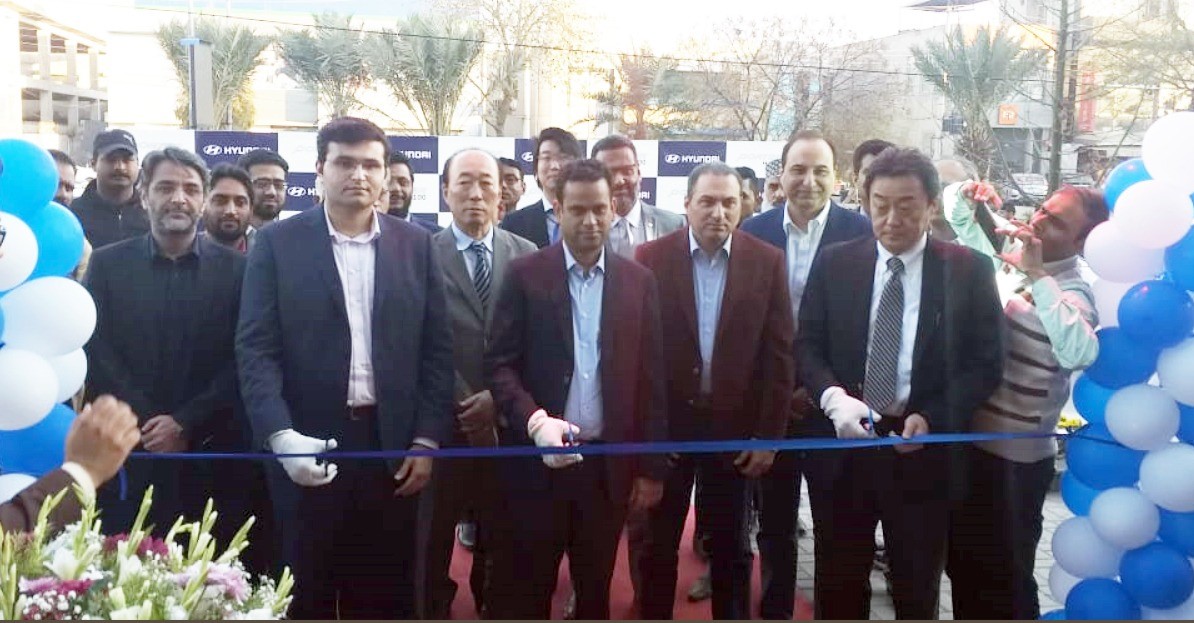 Hyundai 3S Franchise Dealership Inaugurated In Faisalabad
FAISALABAD– Hyundai Nishat Motor (Private) Limited has announced the inauguration of its 3S Franchise Dealership, Hyundai D-Ground in Faisalabad at 2B, Peoples Colony, D Ground, Faisalabad
The dealership is located in the heart of the city with a combined area of 50,000 Square Feet.
In its pursuance of excellence in network strategy, Hyundai Nishat has equipped this facility with state of the art equipment and hardware / software systems to deliver a superior Customer Experience! The showroom offers a six (06) cars display along with a comfortable customer lounge and easy / affordable Financing / insurance facility under one roof.
The service area comprises of over (25) twenty five working bays supported by a large parts warehouse that will provide a complete peace of mind to its customers & ownership experience. Outlet has a qualified and experience team of committed personnel ensuring a hassle free and unmatched experience to the customers.
Speaking on the occasion, Mr. Masuda Junya, EVP Sales & Marketing, HNMPL, said that it is a significant milestone towards establishing a robust nationwide 3S dealership network, offering superior customer experience, synonymous with Hyundai brand globally! Customers are invited to this dealership to 'Experience the Change!'
In the near future, Hyundai plans to bring even more exciting and world famous models in Pakistan and aims to set new benchmarks when it comes to technology and service standards. With the coming of Hyundai to Pakistan, automotive enthusiasts and the public alike are anticipating an exciting journey ahead and are all set to Experience the Change.–PR