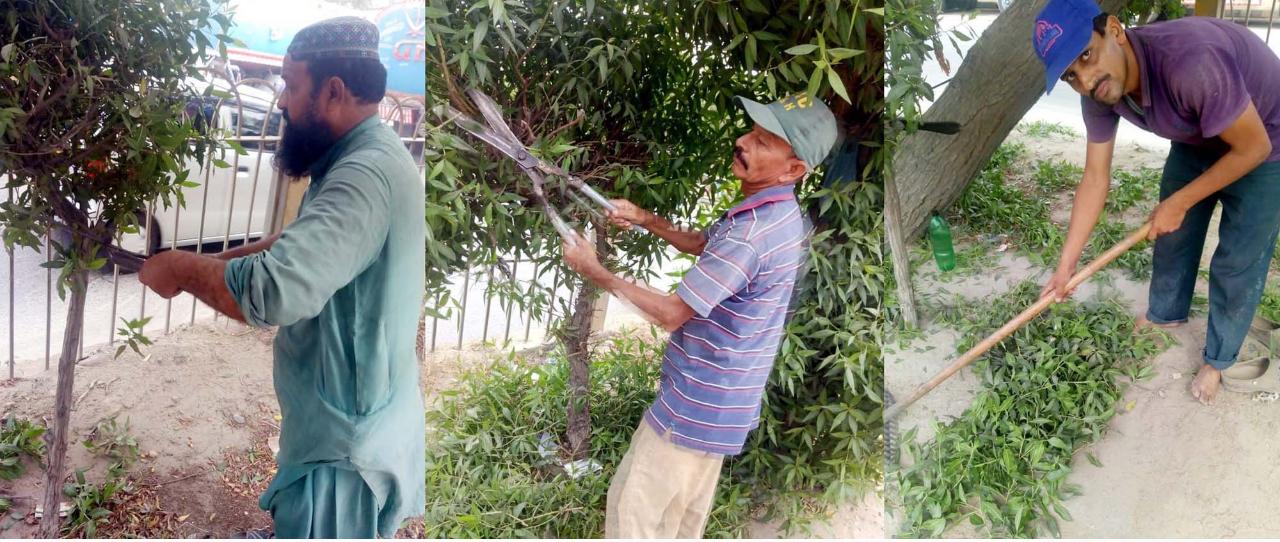 Horticulture Department Is Planting Trees For Beautification Of Karachi: Laiq
By Our Web Reporter
KARACHI– On the direction of Administrator Karachi Laiq Ahmed, the Karachi Horticulture Department is planting trees and pruning trees on various highways and roadsides of the city and in parks so that green belts can be planted in the middle of the road.
The branches of the trees should not obstruct the traffic and should not look awkward due to spreading in different directions. In this regard, Shara Faisal, Kidney Hill Park, Aziz Bhatti Park, Shaheed Millat Road, University Road, and in other places Horticulture staff is working while civil society and various charitable organizations including Faizan Global Relief Foundation, NED University of Engineering and Technology, and Rotary International are cooperating fully with KMC.

Administrator Karachi Laiq Ahmed has directed to include tree planting and pruning of trees in the process of beautification of the city and asked the Horticulture Department to regularly survey major roads and highways including major corridors of Karachi and wherever there are trees on the side of the road or on the green belts "I have grown them by pruning them immediately, cutting off unnecessary branches, planting trees according to the basic principles of horticulture and giving preference to plants that create a beautiful and lush environment," he said.
Prior to this, pruning of all trees along roads and highways should be completed to minimize the possibility of falling of trees and their branches during rains and strong winds, following the directive of Administrator Karachi, Parks Department. KMC staff have pruned several trees in the middle of University Road near the old vegetable market and repaired them while cleaning the cut branches and leaves to clear the green belt.
To make the tree planting look successful, the plants are being irrigated and protected, and monitored so that they can become strong trees and the city's roads and highways can be damaged due to them. Look green and beautiful