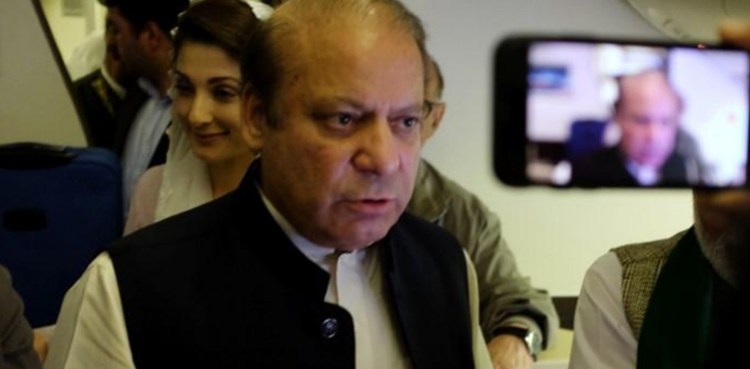 Health Deterioration: PML-N Supremo Nawaz Sharif shifted to PIMS
RAWALPINDI (Lahore Mirror) – Former Prime Minister Mian Nawaz Sharif has been shifted to the Pakistan Institute of Medical Sciences (PIMS) Islamabad from Adiala jail after doctors expressed concern about his health of the former prime minister.
The medical board headed by Dr Ejaz Qadeer and comprising cardiologist Dr Naeem Malik, Medical Specialist Dr Shaji Siddiqui, neurologist Dr Sohail Tanvir and Dr Mashood performed medical checkup of the former PM after he complained about pain in his arm and heart. Caretaker Punjab Home Minister Shaukat Javed said on state-run Pakistan Television (PTV) that doctors had advised his transfer to hospital after an electrocardiogram had shown "variations".
"How many days he stays in hospital depends on doctors," Javed said, adding that the former PM was being transferred to the Pakistan Institute of Medical Sciences (PIMS) in Islamabad.
Nawaz, who returned from Britain, was handed a 10-year jail term on July 6 by an anti-corruption court in Pakistan, while his daughter and political heir Maryam Nawaz was sentenced to seven years in prison over the purchase of luxury flats in London in the 1990s.