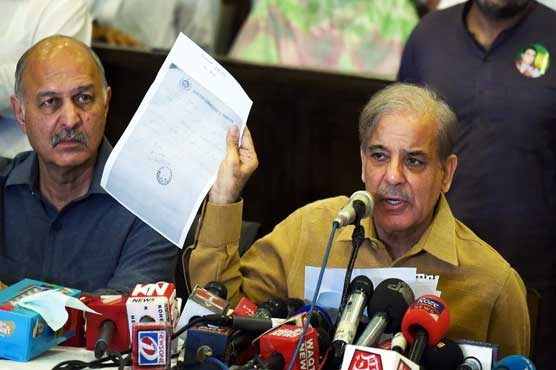 'Controversial' Form-45 To Be Made Public, Announces ECP
PML-N President Shehbaz Sharif showed reservation at a post-election press conference
ISLAMABAD (Lahore Mirror) – After facing criticism from certain political quarters that Form 45 was misused in certain constituencies on the election day, the Election Commission of Pakistan (ECP) on Sunday ordered electoral commissioners of all four provinces to collect Form-45 from across the country.
The electoral commission took the decision in the light of complaints that political parties were not provided the forms. All the provincial commissioners have been tasked to collect Form-45 from returning officers.
Sources claim that ECP would upload more than 83,000 Form-45 on its website, a task that would approximately take four to five days.
Form-45, or the statement of the count, is a document which contains candidate data as well vote count. Returning officers and polling staff are supposed to stamp and thumbprint it for the record.
Political parties claim that their polling agents at polling stations were not provided copies of Form-45.
PML-N President Mian Shehbaz Sharif was the first one to highlight the grave issue of non-provision of Form 45 at some constituencies at a post-election press conference.