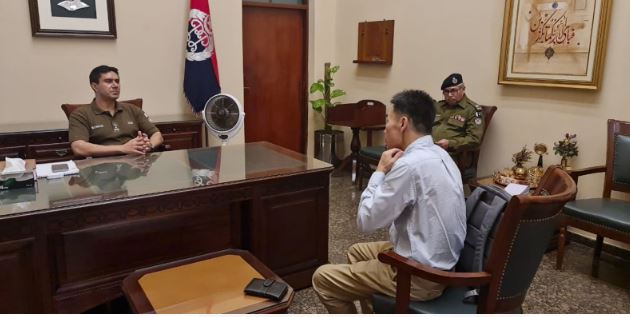 Head of Chinese Security Calls on DIG Operations Lahore
LAHORE MIRROR– The Head of the Chinese security and focal person in Punjab, Mr Lau called on DIG Operations Lahore Captain (retired) Muhammad Sohail Chauhdry on Wednesday and discussed security matters.
The security audit by the Punjab Special Branch was also shared with Mr Lau.

He was asked to convey the shortcomings of all the residents and projects heads of Chinese in Lahore.
The DIG Operations assured the official that Punjab Police would provide all out support to Chinese with their cooperation.
The Chinese official was asked to do needful on their part so to avoid any mishap.