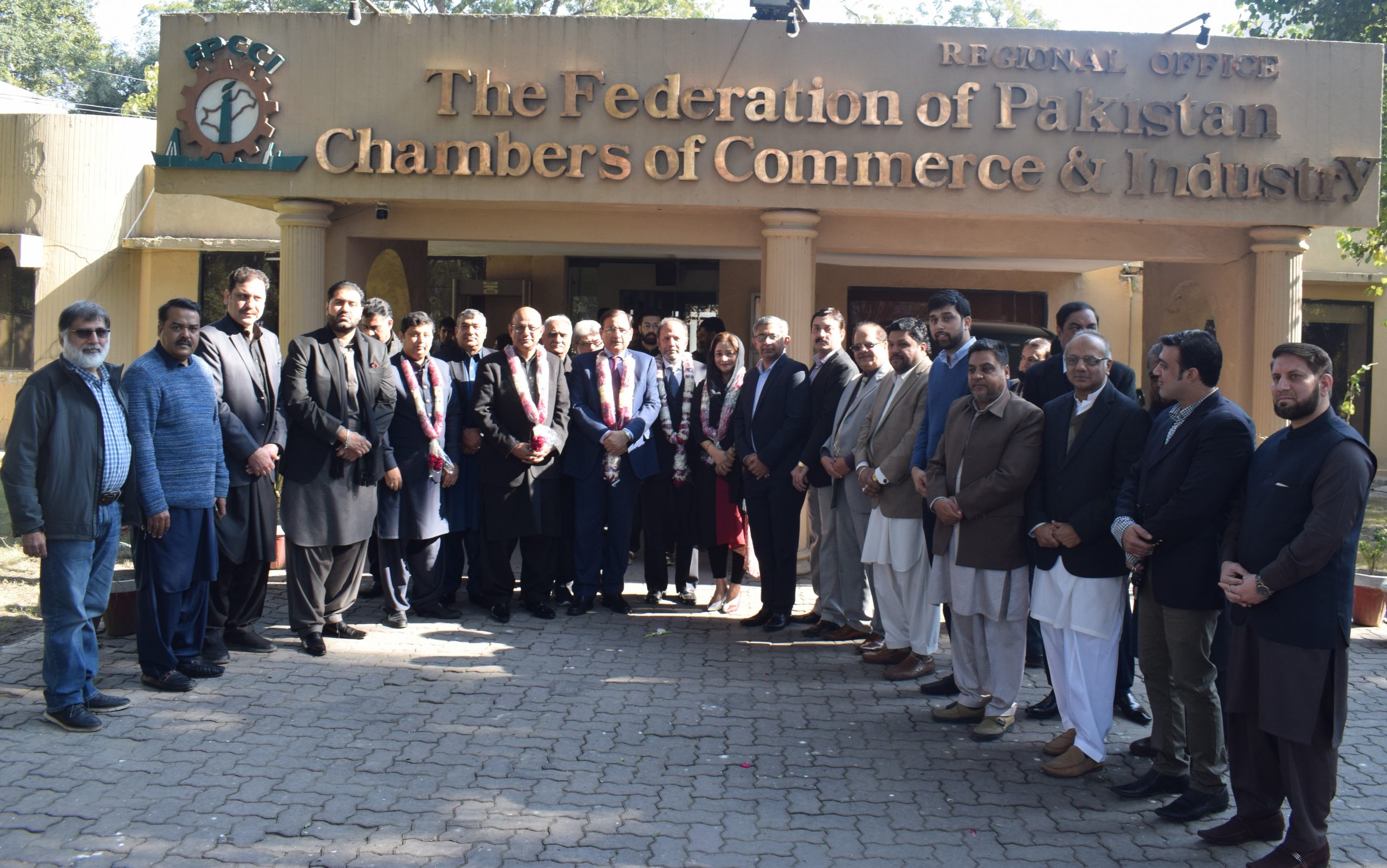 FPCCI Urges Govt To Cut Interest Rate For The Sake Of Industry And Economy
LAHORE– The Federation of Pakistan Chambers of Commerce and Industry (FPCCI) underlined the need for a cut in markup rate in the larger interest of trade, industry, and economy.
High markup rate, energy prices, high unemployment and trade deficit are serious concerns of economy. Reduction in interest rate is vital as the hike in interest rate had made borrowing expensive for the private sector and discouraged investment.
These were the views by FPCCI president Mian Anjum Nisar while chairing a meeting with Automobile Spare Parts Importers and Dealers Association (PASPIDA), All Pakistan Computer Association (APCA) and Lahore Hides and Skin Merchant Trade Group delegations at the FPCCI Regional Office Lahore.
President FPCCI said that industry is now suffering from some acute problems and thus facing a serious threat of a reduced share of international markets and biggest of all is large sums of taxes implemented on local products by Pakistan government.Regulatory duties has further disturbed business.
A giant gas crisis is another problem and the gas bills are rising day by day. It is making difficult for the business owner to maintain their business and pay high taxes as well. And In the current economic situation of Pakistan is making even more difficult for the business owner to make ends meet.
He further said that FPCCI will play its role in restoring economic activity in the backward areas.
A strong voice will be raised from the FPCCI platform to make it possible to access the foreign market of Pakistani products. All possible steps have been taken to improve the economy of the country.
He highlighted the problems faced by business community in ease of doing business particularly in term of rising interest rate, utility prices, refunds etc which causes deindustrialization and halted the economic activities to great extent.
He added FPCCI prestigue and Country image building will be focused. He assured his full support and cooperation to member trade bodies for resolving their genuine issues related to trade and industry.
He also emphasized on further strengthening the research and development activities in FPCCI for policy advocacy and improving the economic growth, reducing unemployment, poverty, removing  twin deficit and enhancement of exports.— PRESS RELEASE