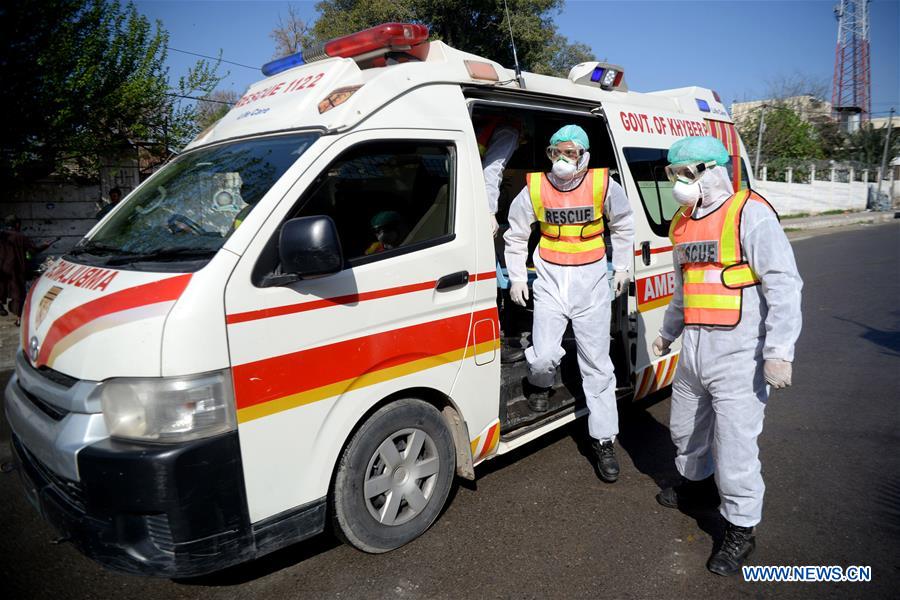 Embezzlement and Corruption: Home Dept Recommends Action Against 5 Rescue 1122 Kasur Officials
By Our Web Reporter
LAHORE– The Punjab Home department has recommended action against District Emergency Officer (DEO) Rescue 1122 Kasur, his son and four subordinates for allegedly committing corruption, embezzlement, abuse of authority, mal-administration, mal-practices, sexual harassment and victimization.
As per the statement of allegations issued by the home department, DEO Kasur Dr Farzand (BS-18), Rescue Safety Officer Adeel Aslam (BS-16), Control Room Incharge Roh-ul-Amin (BS-16), Transport Maintenance Inspector (TMI) Qaiser Saleem and senior Store Keeper Mehboob Khan have been allegedly found involved in multiple scandals like misappropriation in boat engines, bogus bills in repairs and fake vendors, Rs1.5million bribe for promotion of transport maintenance inspectors, fuel/lubricants, donations etc.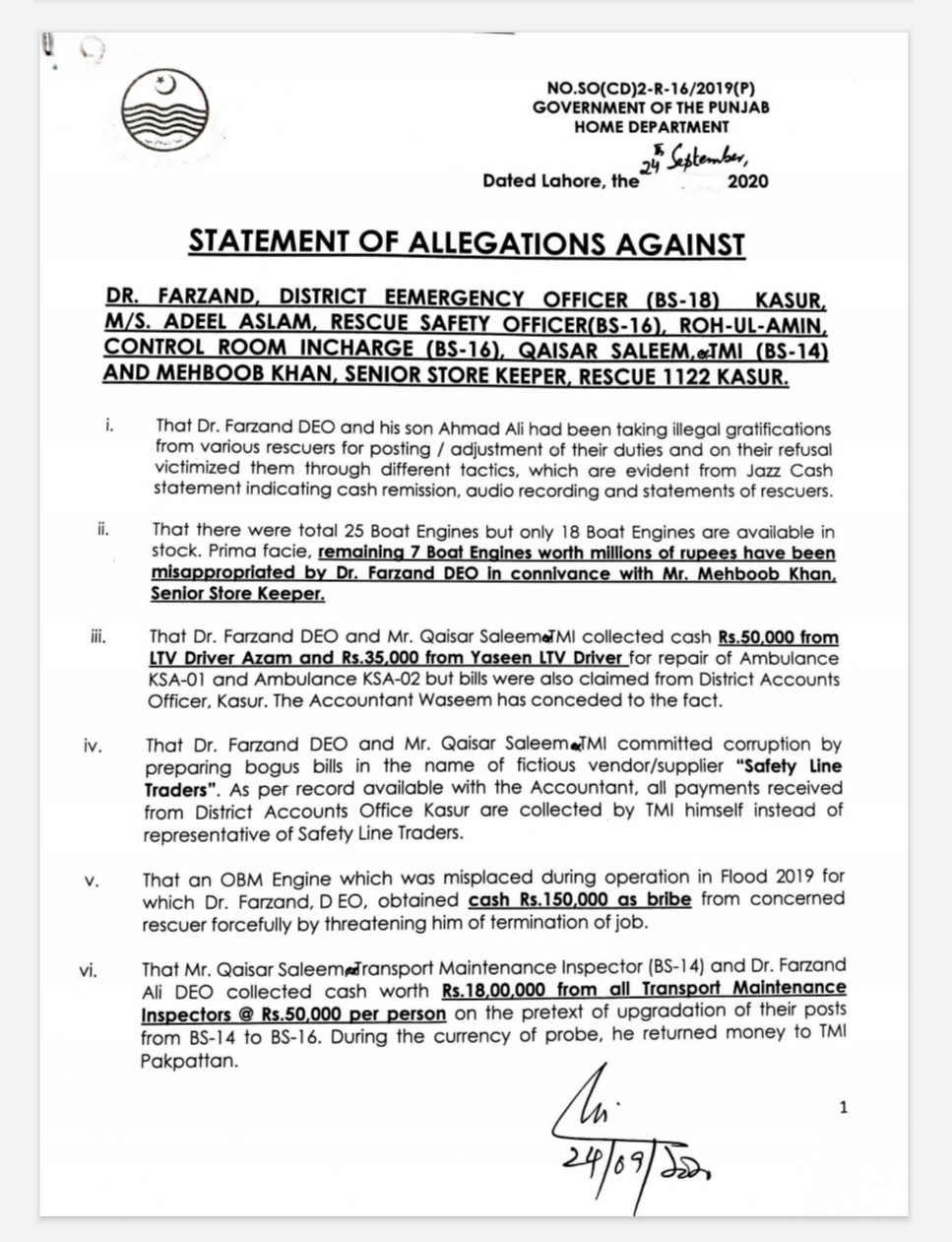 The report also finds DEO Dr Frazand and his son Ahmad Ali involved in committing sexual harassment of Rescue 1122 female staff with abuse of authority and has recommended action against them under Protection against Harassment of Women at Workplace Act 2010.