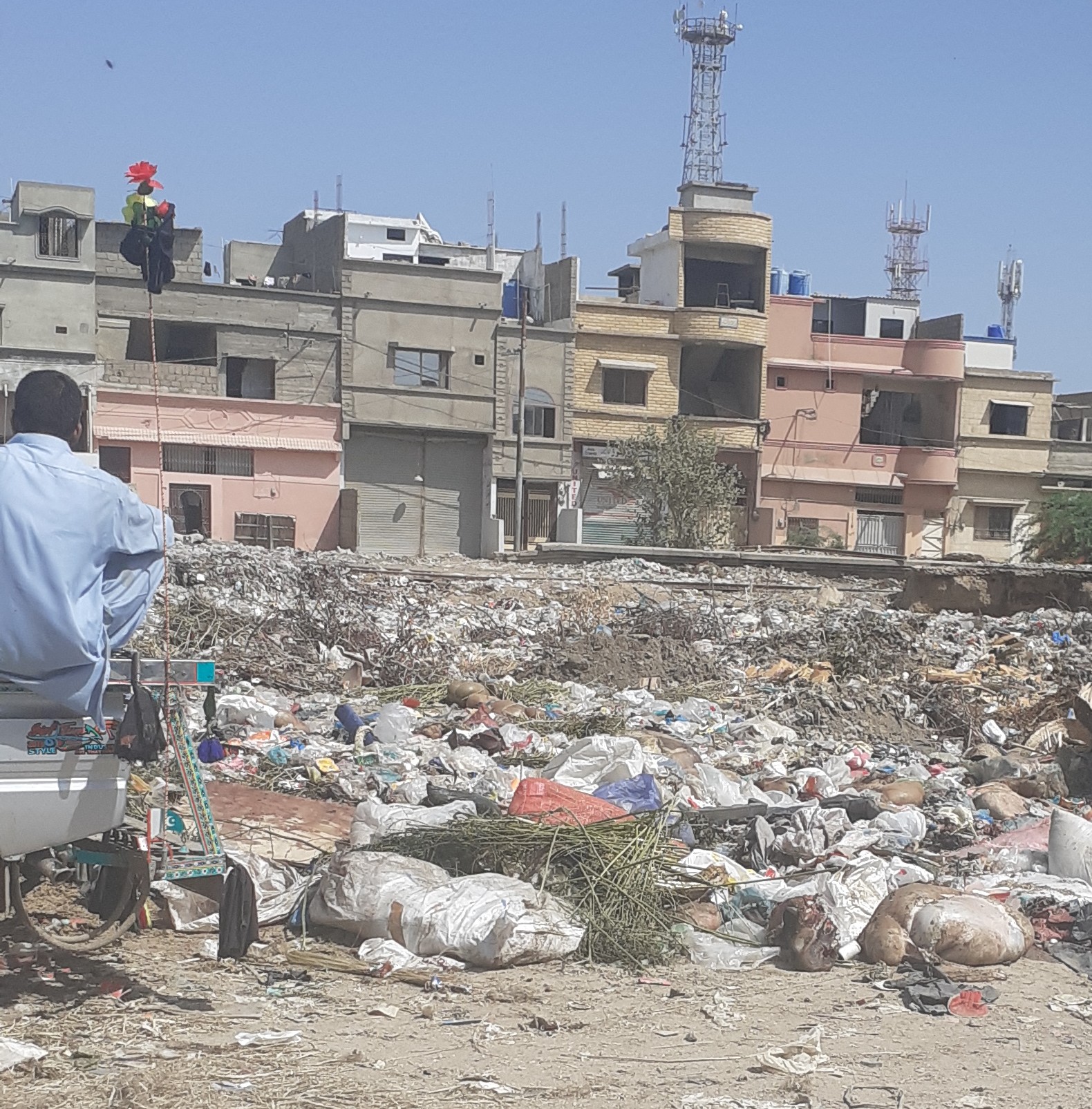 Eidul Azha: Garbage Piles on Karachi Roads Expose Official Claims of Cleanliness
Afrah Imran
KARACHI– The city of Quaid has been left to the mercy of piles of garbage and dirty stuff now a days as the local administration has apparently miserably failed to make cleanliness arrangements on the occasion of Eidul Azha. 
During a visit to some areas of the city, this reporter found heaps of garbage lying on the main roads especially Saudabad and Model Colony.
It appeared that the areas like Saudabad and Model Colony have been facing neglect as local authorities never addressed the dirt of localities. Garbage piles on roads, streets and crossings have been keeping the people worried all the time.
But the miseries of local residents are growing as monsoon rains has badly struck the city. It feels like pedestrians need boats to get from one place to another.
In normal days, dirty water in different places stands due to rains but the dirt on the occasion of Eidul Adha has doubled.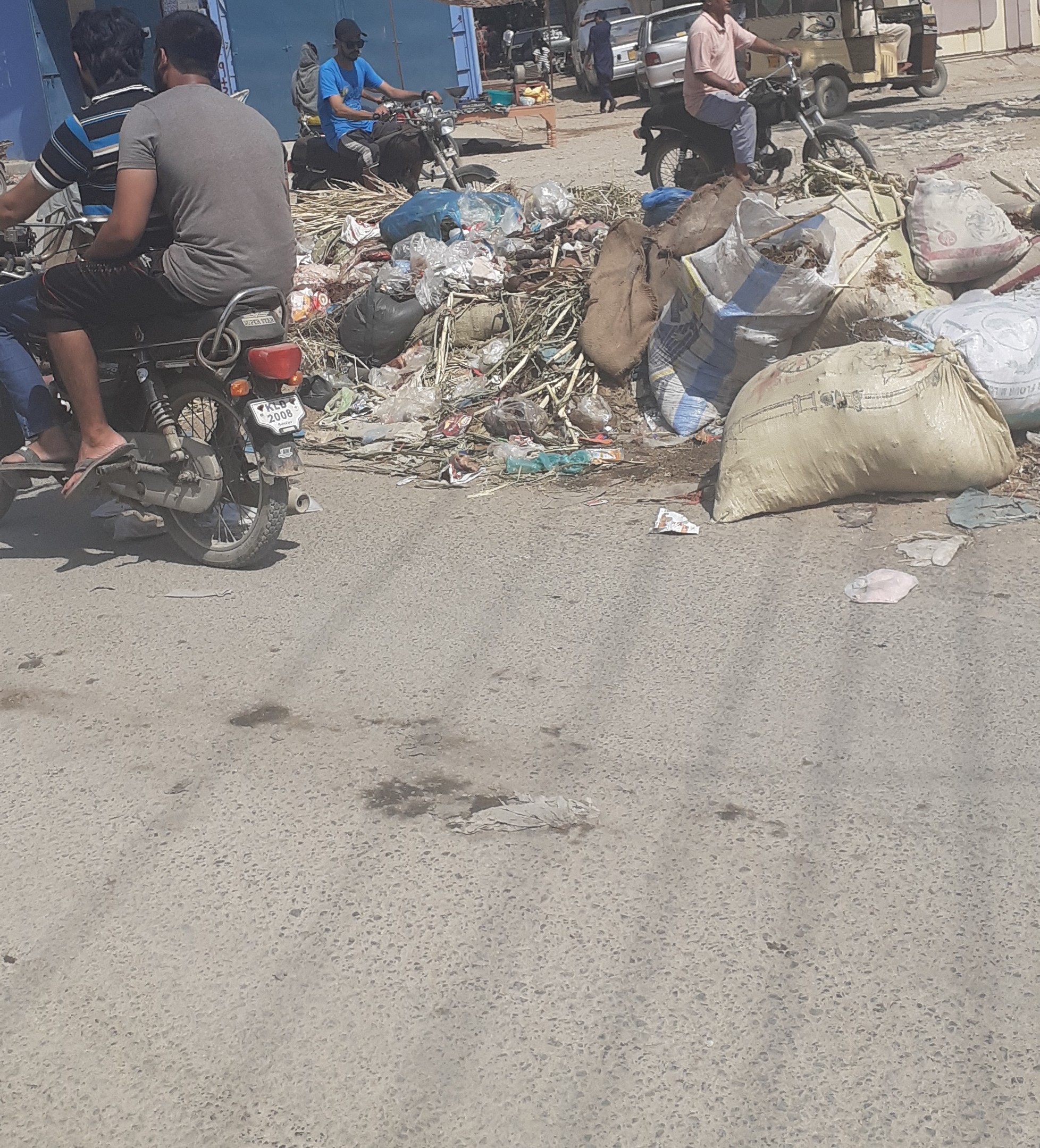 The orders issued by the Sindh government have not been implemented and no SOPs were taken care of by people on the occasion of Eid.
Smaller areas have always been neglected as compared to larger areas, the visit revealed.
According to locals, the government's attention is especially needed in these areas. Here are some pictures of dirty areas in Model Colony and Saudabad.