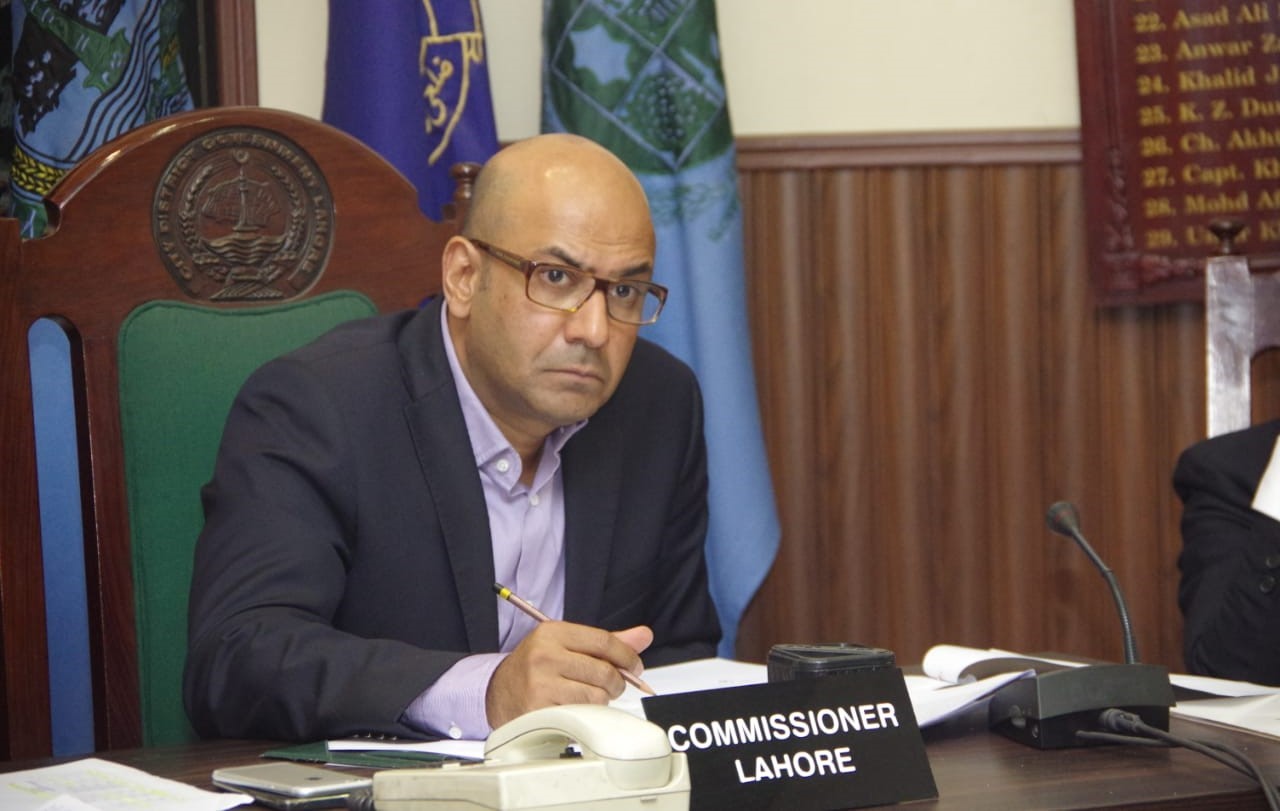 By Muhammad Faisal Ali Ghumman
LAHORE– Additional Chief Secretary for Services Economy Punjab Dr Muhammad Mujtaba Piracha has recently got another distinction after Prime Minister Imran Khan has appointed him as Ambassador/Permanent Representative, Permanent Mission of Pakistan to the World Trade Order (WTO) Geneva. 
He has been selected from a panel of 14 candidates interviewed by the Special Selection Board as he topped the chart.
A notification was issued from the Prime Minister's Office in Islamabad on August 6.
Mr Piracha is a high-educated bureaucrat and is currently serving in BS-21. He will be working against BS-21/22 grade post in Geneva.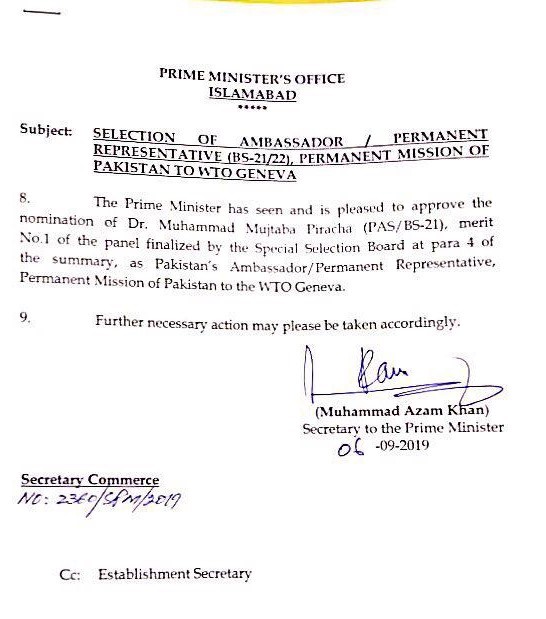 The Selection Board comprised Abdur Razzaq Dawood, Secretary Commerce, Secretary Establishment and Foreign Secretary. The position was advertised within all Pakistan Civil Services three months ago.
Mr Pircaha will now take up Pakistan's trade disputes and issues, which are usually critical, and needed to be handled in a professional manner.
The WTO deals with rule setting and adjudication on trade issues between the countries.
The high-level task will involve strategy to handle critical issues, improve trade relations and open access for Pakistani exports to other countries.
Being Additional Chief Secretary for Services Economy Punjab he initiated some tasks for enhancing ease of doing business in Punjab as services contribute to 60 percent of the provincial Gross Domestic Product (GDP).
Highly-educated officer He is PhD from the Institute of Development Studies, University of Sussex United Kingdom, MSc in Dev Studies, Thesis on Multifibre Agreement and Pakistan Textile Industry, and BSc Economics in International Trade and Development, London School of Economics, UK.
Posting tenure
Mr Piracaha has served Balochistan government for five years. In Punjab, he remained in Finance, Planning and Development Department, Punjab Revenue Authority (PRA) and also served as Secretary Industry and Commerce Punjab.
The senior bureaucrat represented Pakistan in 6th and 7th JCC with China relating to China Pakistan Economic Corridor (CPEC).
The Punjab government posted him Commissioner Lahore division a couple of years ago where he initiated Afforestation Lahore campaign with civil society. Under his command, Lahore turned to be a peaceful provincial capital through a very sensitive year.
A few months ago, the provincial government chose him as Additional Chief Secretary for Services Economy Punjab, a newly-created post in the government.
Reputation
Dr Mujtaba is usually considered a refined and knowledgeable officer among bureaucratic circles. He is also upright jewel in the Pakistan Administrative Service (PAS).— LAHORE MIRROR