DIG Special Protection Unit Umar Sheikh Visits Unit's Headquarters, Addresses Force
LAHORE– Deputy Inspector General of police Muhammad Umar Sheikh Director Special Protection Unit visited the SPU headquarters Manawan Lahore on Thursday.
Colonel (retired) Mehdi Najam, the Additional Director Operations, and Lt Colonel (retired) Nadeem Khan briefed the DIG about miscellaneous store, living containers and security arrangements.
During visit, DIG Muhammad Umar Sheikh also communicated with the troops in the living container.
Addressing the officials, he said they should spend their time in field, encouraging the troops to overcome their problems and focus their attention on the management.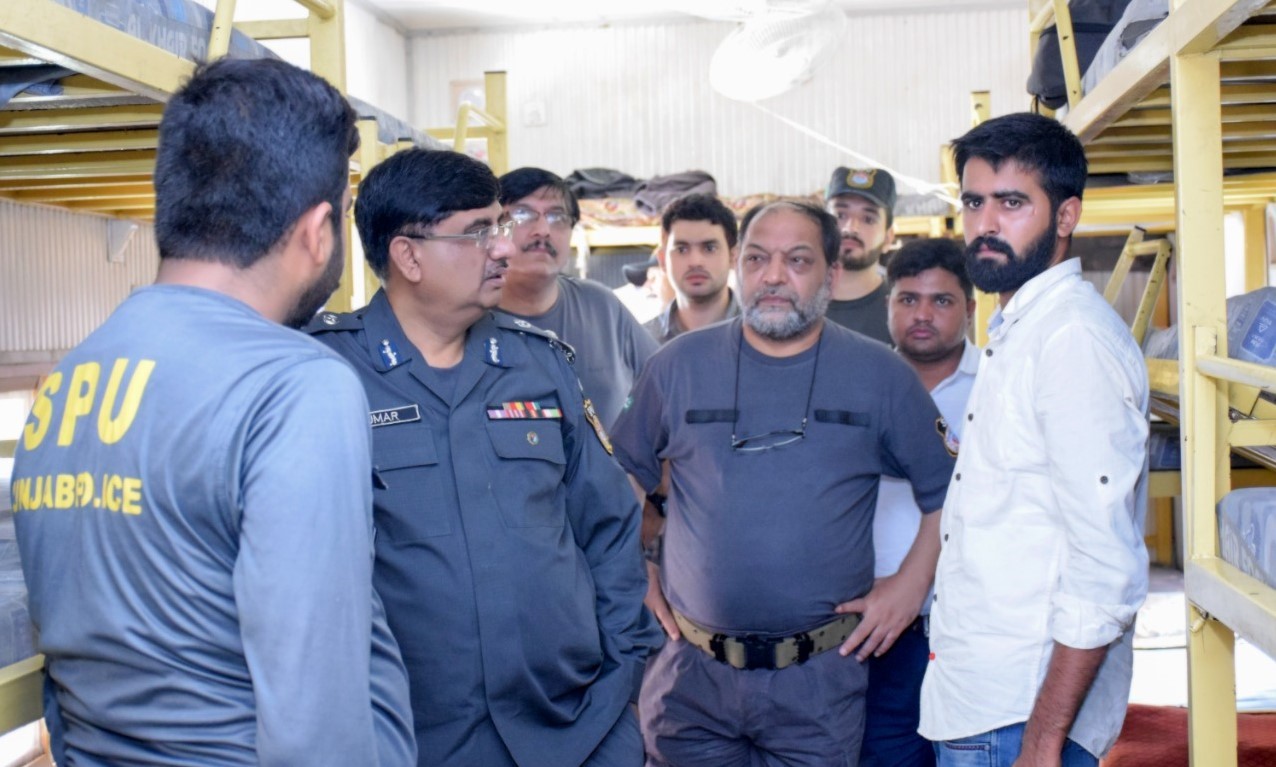 "The welfare of the troops should be priority so that they demonstrate high performance. The mock exercises should be conducted at sites so that the skills of the troops could be increased further."
Sheikh further said there is no shortage of modern weapons, high-speed vehicles, built-in jackets and night vision glasses used for duty-makers at project site.
"I am confident that my officers and troops are completely convinced that the resources available with them will help demonstrate high performance of force," the DIG said— PRESS RELEASE