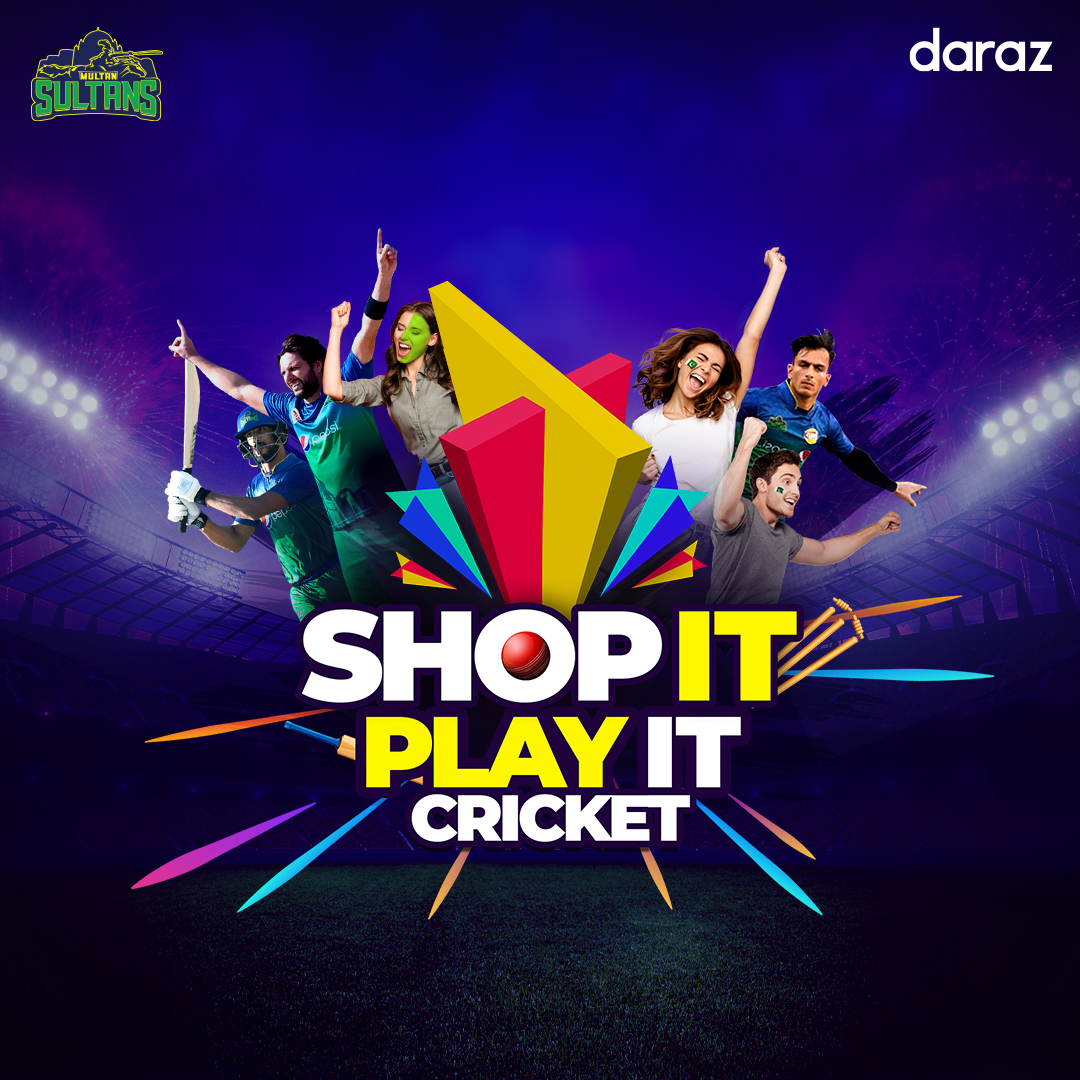 smm panel
best smm panel
The fifth season of HBL Pakistan Super League is set to start on February 21st and already promises to be a memorable event with Pakistan hosting all matches for the first time. Daraz, the leading online marketplace in the country, has promised to add to the excitement of the event by hosting the Play It.
Shop It. Cricket sale – which is now live – and giving customers the chance to win the official jerseys worn by five Multan Sultan players during matches. 
As Multan Sultan's official merchandising partner, Daraz is offering customers a fun online cricketing experience packed with in-app games. The One Rupee Game gives customers the chance to win the jerseys of players Shahid Afridi, Moein Ali, Sohail Tanveer, Shan Masood and Imran Tahir.
For a chance to win the jerseys, customers must activate and load their Daraz Wallets and, on the day of the match, head over to the Daraz app and play the game.
Customers can also play Power Play and compete for a chance to win exciting giveaways and by heading over to the Daraz app, you can purchase official Multan Sultan merchandising and get ready for the cricket season.
During the sale, Daraz' brand partners will be offering customers exciting discounts on a variety of products. Event co-sponsors include Infinix, Hisense, RB, Unilever and PnG.  Other brand partners include Audionic, One Plus, Elephone, Akira, Haier and Faster. With Multan Sultan deals customers can get upto 64% off on a large variety of products including mobile phones and televisions.
Head over to the Daraz app now to make the most of the sale and make your HBL PSL season even more memorable.–PRESS RELEASE