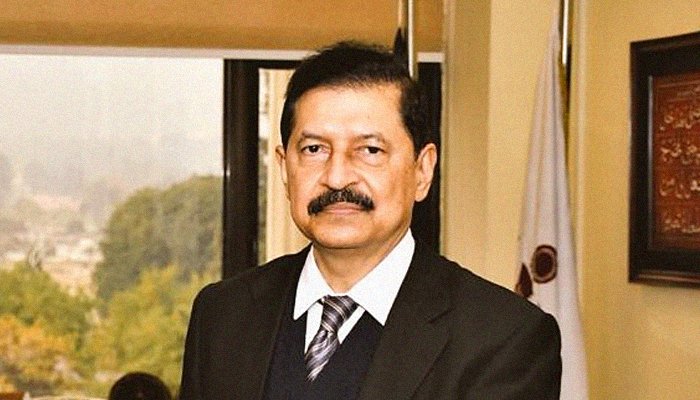 Cabinet Endorses Javed Ghani as Federal Board of Revenue Chief
-- Ms Naushaid Javed Amjad has been removed 'unceremoniously'
By Our Web Reporter 
ISLAMABAD–  The federal cabinet Tuesday approved Muhammad Javed Ghani's appointment as Chairman Federal Board of Revenue (FBR).
The formal approval came during a Prime Minister Imran Khan-chaired meeting of the federal cabinet, wherein several important decisions were taken along with a discussion on Pakistan's economic and political situation.
According to a notification issued in this regard, the Cabinet has confirmed Ghani's appointment as the FBR chief.
The PTI-led government had removed Ghani's predecessor, Naushaid Javed Amjad, from her post in July this year and appointed him for a three-month period in her stead.
Amjad had been appointed the FBR's chairperson in April 2020 in the absence of the former chief Shabbar Zaidi, who had in January gone on an indefinite leave citing health issues.
A BS-22 officer of the Pakistan Customs Service currently posted as a member of the FBR, the top tax authority's new boss also holds the position of the Revenue division's secretary.
He graduated from the  University of Warwick in the United Kingdom with a Master of Law (LLM) degree, specialising in International Economic Law, according to his Twitter profile.
Informed sources told Lahore Mirror that Naushaid Javed Amjad was replaced with Javed Ghani as she was assertive and wasn't 'cooperating' in Justice Faiz Isa's case the way certain powers 'wanted'.
They add the woman officer from Inland Revenue Service was working with her thorough professional approach.
They claim Javed Ghani will turn to a compliant type officer who is likely to give free hand to the Member Inland Revenue who is closely connected to a sitting federal minister Asad Umar and the PTI leadership.
Mr Ghani being Customs officer may not interfere much in the Inland Revenue matters, sources further claim.