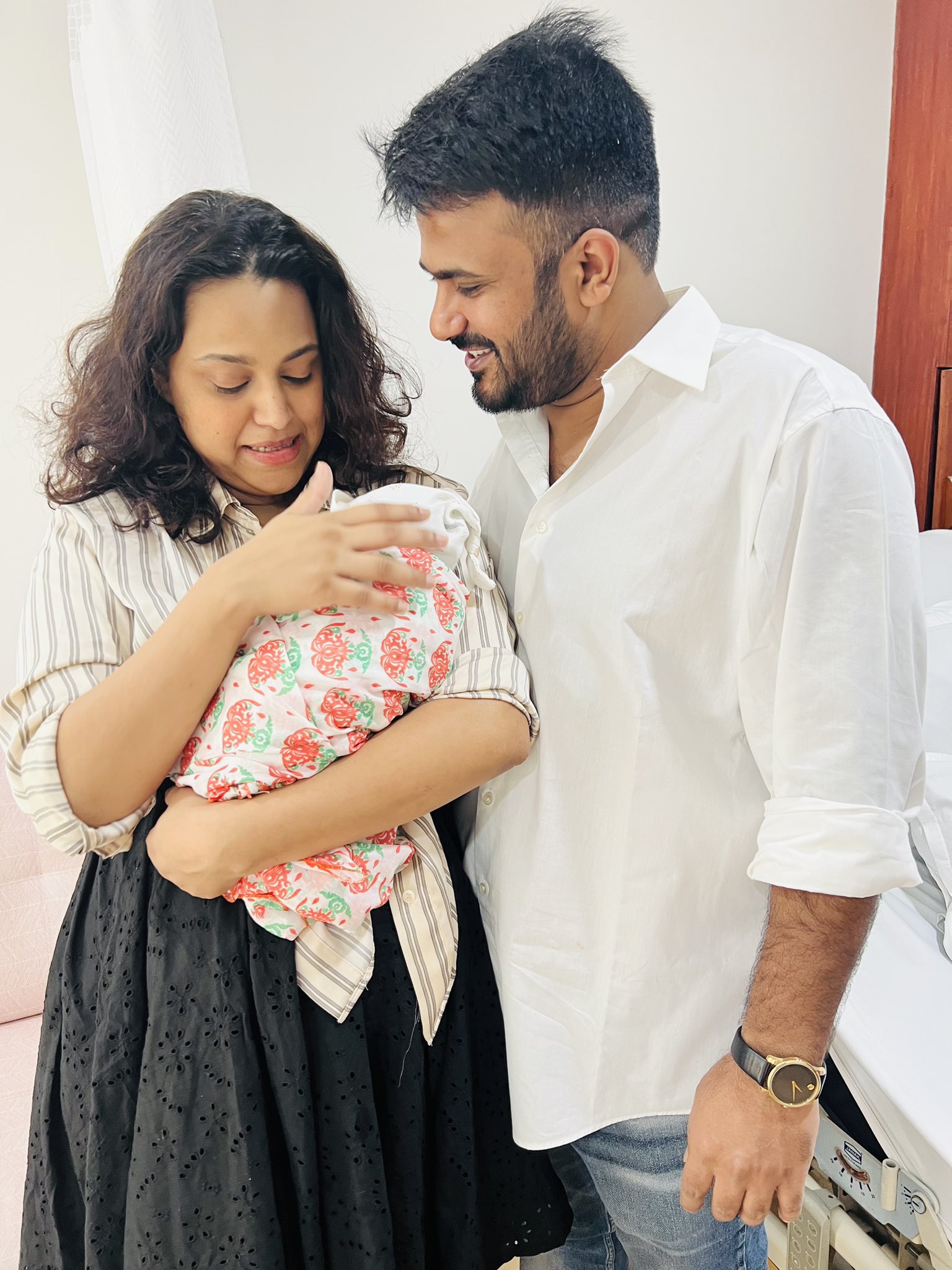 Bollywood's Swara Bhaskar Welcomes a Little Princess
By Our Web Desk
LAHORE MIRROR – Bollywood actress Swara Bhaskar and her husband Fahad Ahmed have joyfully embraced parenthood as they recently welcomed their daughter into the world.
According to media reports, Swara Bhaskar excitedly shared the heartwarming news with her fans on social media by posting pictures of her newborn daughter and her husband.
In her post, she expressed her gratitude, saying, "Our prayers have been answered, and we have been blessed with mercy. A daughter was born in our home on September 23, 2023, and we have named her Rabia."
A prayer heard, a blessing granted, a song whispered, a mystic truth..
Our baby girl Raabiyaa was born on 23 Sept. 2023 ♥️
With grateful and happy hearts we thank you for your love.
It's a whole new world 🤗✨@FahadZirarAhmad pic.twitter.com/uT7DbvgUXp

— Swara Bhasker (@ReallySwara) September 25, 2023

The actress also extended her appreciation to her fans and friends for their well wishes and expressed that life has taken on a whole new meaning since the arrival of their daughter.
The viral photos on social media show a radiant Swara Bhaskar and her husband, political leader Fahad Ahmed, sharing joyful moments with their daughter.
Many Bollywood stars have joined in congratulating Swara Bhaskar on this happy occasion.
Swara Bhaskar and Fahad Ahmed tied the knot in February of this year, marking a new chapter in their lives together.