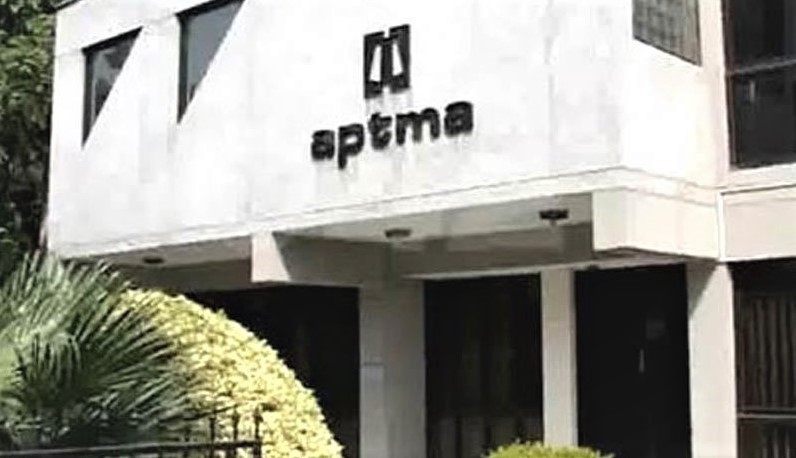 APTMA Requests PM To Review Power Tariff Surcharges Hitting Exports Industry Hard
LAHORE– All Pakistan Textile Mills Association (APTMA) Punjab Chairman Adil Bashir Tuesday urged Prime Minister Imran Khan, Minister Power Omar Ayub Khan and Minister Commerce Abdul Razzak Dawood to review increasing add-ons/surcharges increasing power tariff to 70 per cent retrospectively for the export-oriented industry and save closure of mills and rendering hundreds and thousands of  workers job losses.
He was addressing a press conference at the APTMA Punjab office. Senior Vice Chairman APTMA Punjab Abdul Rahim Nasir was also present on the occasion.
He said the Energy Ministry has decided to unilaterally increase power tariff to 13 cents per kWh to cover their inefficiencies and make matters worse by imposing it from January 2019 on closed and past transactions in defiance if the prime minister's commitment as well as Cabinet and ECC decisions. 
According to him, exports are being threatened with disconnection unless they pay the impossible amounts which would result in massive bankruptcies and unemployment. He said Pakistani exports would not be able to compete with countries where power tariffs are 7-9 cents i.e.China, Bangladesh and India.
He said the textile industry had taken a sigh of relief when Prime Minister Imran Khan's government announced regionally competitive electricity tariff @7.5 cents or Rs11.70 per kWh all inclusive for the export-oriented sectors. This decision led to new investment as well as the revival of closed capacity in the textile industry. It generated 500,000 additional jobs while ensuring livelihood to half a million families in the country.
Accordingly, he said, the textile industry honoured its commitment of showing performance and garments exports surged more than 30 per cent in quantity terms during the last one year. The industry also became fully operational, he added.
However, he said, the imposition of surcharges in the name of QTA, ADMC, Financial Cost Surcharge, Neelum Jhelum Surcharge, Positive Fuel Adjustment Surcharge, and fixed surcharge has pushed the export-oriented tariff upward from 7.5 cents to almost 13 cents kWh.
He said an appeal to the prime minister by the industry secured an assurance from the government for continuity of power tariff at 7.5/cents per kWh. But the Ministry of Power has recently directed DISCOs to charge line losses, power theft and inefficiencies from the industry.
Meanwhile, another letter from the government asking DISCOs to charge these add-ons in tariff, as the government did not allocate budget for special tariff to the export-oriented industry. This single decision would increase power tariff to 13 cents, which would be unbearable for the industry.
He said the industry has got panicked and all further investments are at hold due to such inconsistent policies. Such an abnormal increase in tariff will close down WAPDA-dependent mills in next three months while the remaining mills would also face trouble by June this year, he warned.
He said the export-oriented industry cannot sustain to export on inflated electricity bills. He, therefore requested the government resolve this issue without delay.
He said the power looms association has already announced complete strike from 1st of February and other textile associations will also be joining them shortly. This situation will adversely affect the overall textile industry, he said.
He appealed to the prime minister to intervene personally into the matter and honour his government's commitment of 7.5 cent per kWh all inclusive in the larger interest of five export oriented sectors as millions of workers are involved directly and indirectly with these sectors.
Earlier, he presided over an emergency meeting of APTMA Punjab which was largely attended by textile mills owners belonging to Lahore, Faisalabad and Multan.
The members expressed their dismay on the alarming upsurge in energy tariff and retrospective recovery of arrears imposed through an administrative order of the power division.