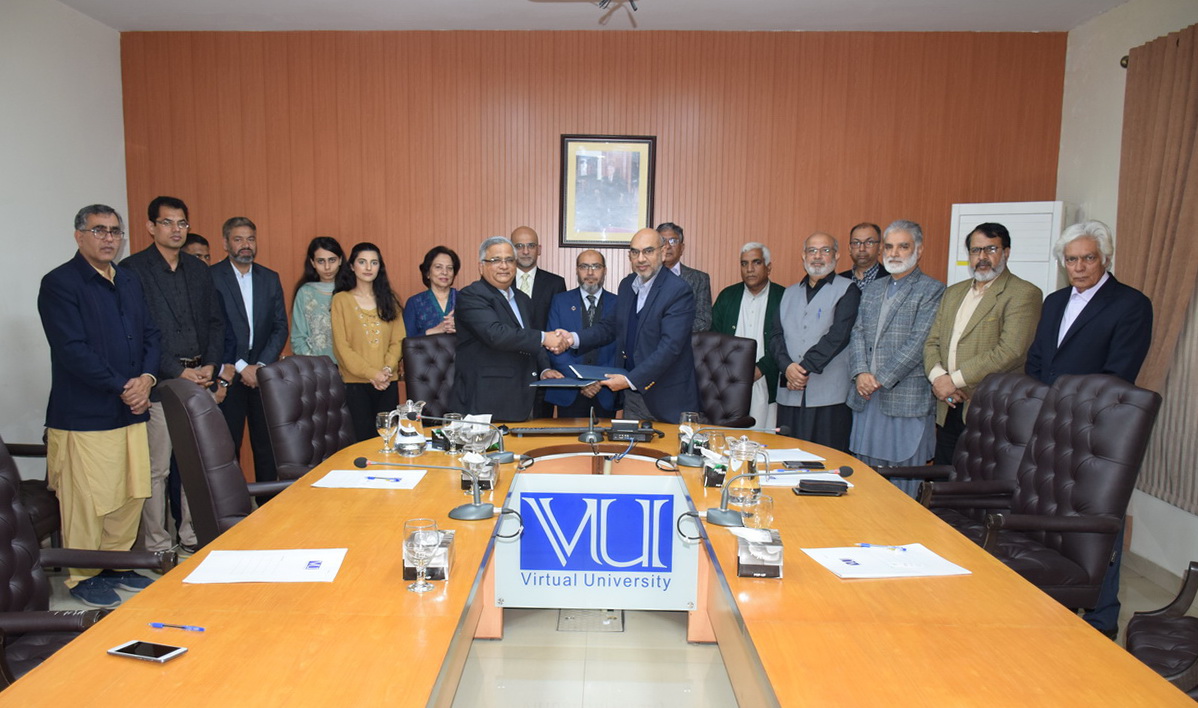 VUP, RTL Join Hands For Innovation, Research In IT
smm panel
best smm panel
LAHORE- The Virtual University of Pakistan (VUP) and RubiTron Labs (RTL) joined hands for innovation, research and development activities across country in the field of Information Technology.
In connection, a Memorandum of Understating (MoU) ceremony between both prestigious institutions held at M.A Jinnah Campus, which was presided over by Rector VUP Mr Naeem Tariq.
Director ICT Virtual University, Mr. Ehsan Zafar Puri and CEO, RubiTron Labs, Muhammad Rashid Shafi signed the accord at a ceremony organized by Director Information Communication Technology (ICT) of VUP. Director Entrepreneur, PITB Mr. Salman Ameen, Director ICT Ehsan Puri were also present at the ceremony.
While speaking at occasion, Rector VUP Naeem Tariq congratulated both the prestigious institutions. He said that the Virtual University being Pakistan's leading IT University is producing IT Graduates and Tech Entrepreneurs for Pakistan's most influential IT sector.
For bridging the opportunity gap between academia and industry, sync and secure has initiated RubiTron Labs – An IoT Innovation Centre who are running an outcome-driven Research and Innovation program designed for students and fresh graduates to engage with the latest IoT technologies and industrial IoT trends free of cost.
At this occasion, CEO, RubiTron Labs, Muhammad Rashid Shafi said, RTL will offer internships and research opportunities under the guidance of business leaders to promote students research and development activities. He said that VU top performing interns will get the placement offers either within the organization or the local and international industry alliance. He added that RTL will also provide complete access of its lab facility to VU for promoting loT research & development activities in the country.
At the MoU signing ceremony, Director ICT Virtual University, Mr. Ehsan Zafar Puri said, VU will provide access of its lab's equipment to RTL research team as per mutual consent. Mr. Puri said that VU will also provide mentorship by faculty to assist entrepreneurial ideas under the realms of loT Innovation Center. The VU will consider sponsored projects as applicable with aligned interest carried out in RTL, he said. "RTL shall be considered as VU's preferred loT Lab for conducting technology R&D" he concluded.– PRESS RELEASE