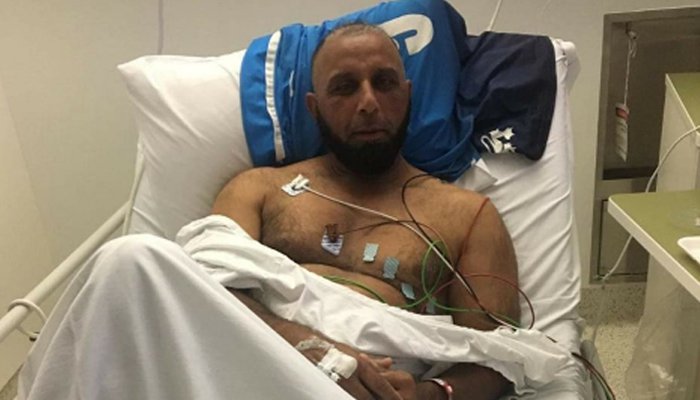 Veterans World Cup: Pakistan-born England cricketer suffers heart attack during match
SYDNEY: Pakistan-born England cricketer Raja Arshad Hayat suffered a heart attack during a recent match between Pakistan and England at the inaugural Over-50s Cricket World Cup in Sydney, Australia.
During the match at Rosedale Cricket Ground, Hayat was batting and had scored 24 runs when he suffered chest pain.

The 52-year-old was rushed to the hospital where doctors after providing him treatment said that he had suffered a heart attack. Hayat was shifted to the intensive care unit (ICU) and is said to be out of danger.
Upon being recommended rest by doctors, the cricketer left the tournament and is returning to England.
The first-of-its-kind tournament hosted eight veteran teams from around the world: Pakistan, Australia, New Zealand, England, South Africa, Sri Lanka, Canada and Wales.