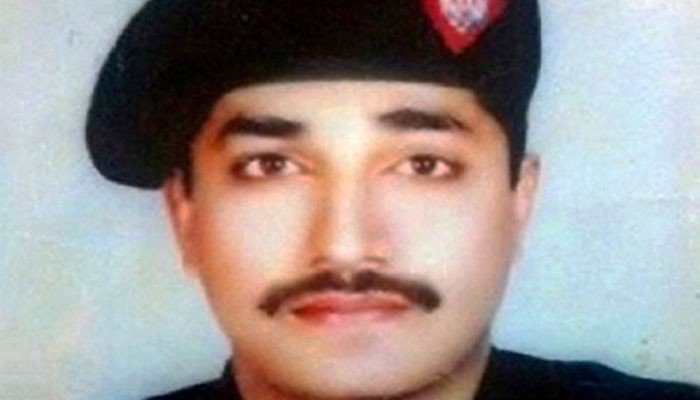 Supreme Court To Oversee Matter Of Mentally Ill Prisoner On Death Row
ISLAMABAD: The Supreme Court of Pakistan has directed a two-member bench to oversee the matter of a mentally ill prisoner on death row, Khizar Hayat, whose scheduled execution was suspended by the apex court on Saturday.
Chief Justice Saqib Nisar on Saturday, taking notice of media reports, had stayed the execution of Khizar Hayat, who was diagnosed with paranoid schizophrenia by jail medical authorities. Hayat's execution had been scheduled for January 15 at the central jail in Kot Lakhpat.
Hayat's mother Iqbal Bano had moved the Supreme Court calling for the suspension of his death sentence on the grounds of mental illness. Her request, which was submitted before the court's human rights cell, was reviewed by Chief Justice Nisar, who suspended Hayat's execution warrant till further orders and fixed the matter for hearing on Monday, January 14.
As the hearing resumed earlier today, Justice Nisar instructed a two-member bench comprising Justice Manzoor Ahmad Malik and Justice Sardar Tariq Masoof to oversee the matter.
The court was informed by Additional Advocate General Punjab that a medical board has been formed for Hayat.
A former police officer, 55-year old Hayat was sentenced to death in 2003 for killing a colleague. He has spent more than 15 years in custody, and has been kept in solitary confinement since 2012, UN experts said earlier, as they urged the government to halt the execution and question the veracity of his conviction.
Government doctors had diagnosed Hayat as suffering from schizophrenia in 2008. A petition to move him to a mental health facility was dismissed on December 6, 2018, the experts said.
"During his trial, no evidence or witnesses were called in his defence and no questions were asked regarding his mental health, although he was later diagnosed with a mental health condition and has been receiving treatment for the past 10 years," they said.
"Implementing the death penalty under these conditions is unlawful and tantamount to an arbitrary execution, as well as a form of cruel, inhuman or degrading punishment," the UN panel said.
Two years ago, experts from the World Psychiatric Association had also appealed to Pakistan to halt his execution, saying he was suffering from schizophrenia and did not understand the crime he had committed.