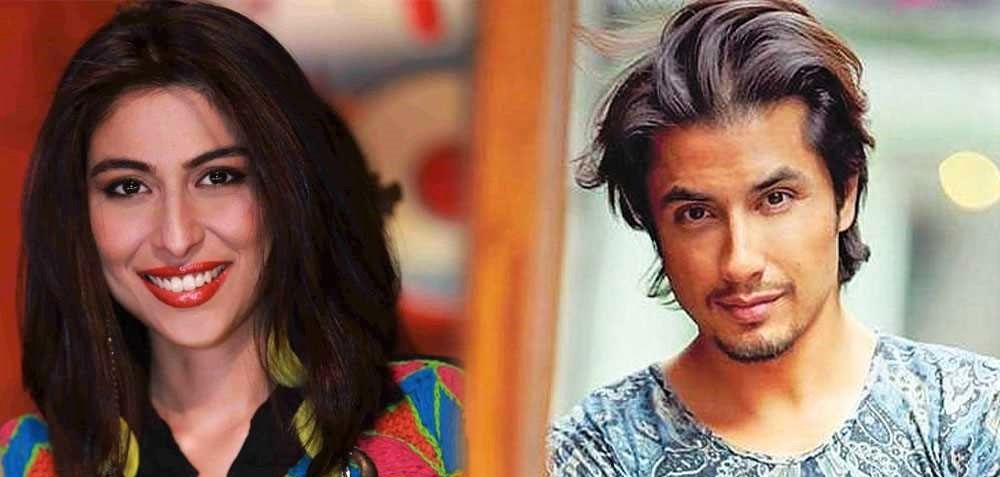 Singer Ali Zafar Bursts Into Tears Against Meesha's Sexual Harassment Allegation
LAHORE MIRROR (Monitoring Desk)– Pakistani singer cum actor Ali Zafar couldn't control his emotions and burst into tears when asked by a news anchor about sexual harassment allegation leveled against him by female singer Meesha Shafi.
Speaking at a private television channel program on Sunday, Zafar said he was unable to understand why singer Meesha Shafi accused him of sexual harassment.
He said that Messha filed a case against him but the court pronounced judgement in his favour, adding that a campaign was started against him on social media.
Losing control over his emotions Zafar said that he stayed silent for a year on the topic but whenever an allegation like this is leveled on any man or woman, it completely destroys them. The singer said that Shafi wanted to get Canadian citizenship, adding that she used to visit his house and they also met in different parties.
"Why didn't Meesha complained my wife or my elders if she was sexually harassed," asks Zafar.
Earlier on Saturday, Ali Zafar urged Shafi to face the court as her case against him was dismissed. He even drew a parallel between her and Nobel laureate Malala Yousafzai.
Ali wrote on Twitter: "Meesha Shafi s case against me has been dismissed alongside the appeal made against the dismissal. The case in the court is my case against her to pay for damages that her false statement has caused me, which naturally she is trying to run away from.
"I have also filed a case against all the fake and other accounts being used to run a campaign against me on social media. I have been quiet about all this for a year while thousands of disgusting tweets were posted against me, like a campaign every time a big event comes. But it s time to expose the truth via due process of law for which I urge the FIA (Federal Investigation Agency) to take strict legal action.
"And a prayer to our respected courts to decide the matter at earliest for which I would like everyone to join me in asking Miss Shafi to come to the court. #FaceTheCourtMeeshaShafi."
Zafar had filed the defamation suit last year against Shafi, who had accused him of sexual harassment.
The suit, claiming damages of Rs1 billion, was filed under the Defamation Ordinance 2002.
In the notice, the singer claimed Shafi damaged his reputation through false allegations of sexual harassment.
SOURCE: NEWS AGENCIES