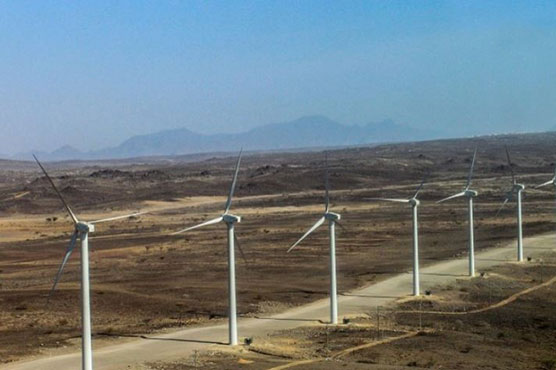 Sindh govt to establish its own dedicated grid company for wind energy projects
KARACHI: The Sindh government has announced to establish its own grid company under public-private partnership mode, which will dedicatedly work to evacuate clean electricity being generated in the country's only wind corridor in Thatta-Jhimpir area of the province.
The announcement to this effect was made by Sindh Energy Minister Imtiaz Ahmed Shaikh while speaking on Wednesday as the chief guest at the inauguration of 17th World Wind Energy Conference-2018. The three-day conference was organized by World Wind Energy Association (WWEA) with the theme "Re-energizing the developing world".
The provincial minister said on the occasion that the proposed grid company would serve as the cornerstone of the Sindh government's energy policy being pursued to harness the massive potential the province had to produce clean electricity on basis of its untapped renewable resources of power generation.
He said that Sindh government would establish its own grid company in pursuance of the same policy spirit, which had been earlier utilized to set up its own transmission and dispatch company for transmitting electricity from 100 MWs Nooriabad power plant-provincial govt first own power plant under PPP mode-to Karachi. Shaikh said that Sindh government had reserved 60,000 acres land in the province to develop renewable energy projects showing well its outstanding commitment to generate electricity using the alternative resources.
He said that 23 wind energy projects had started functioning in Gharo-Jhimpir corridor of the province while another 30 to 40 such projects were under different stages of completion.
The energy minister hoped that the federal government would readily grant permissions to the upcoming wind energy projects of the province much like the spirit shown by Sindh government to promote usage of renewable energy generation in the country.
He said that Sindh government would soon launch a $ 100 million solar power project in the province with the assistance of World Bank as this would benefit the residents of off-grid areas in rural areas.