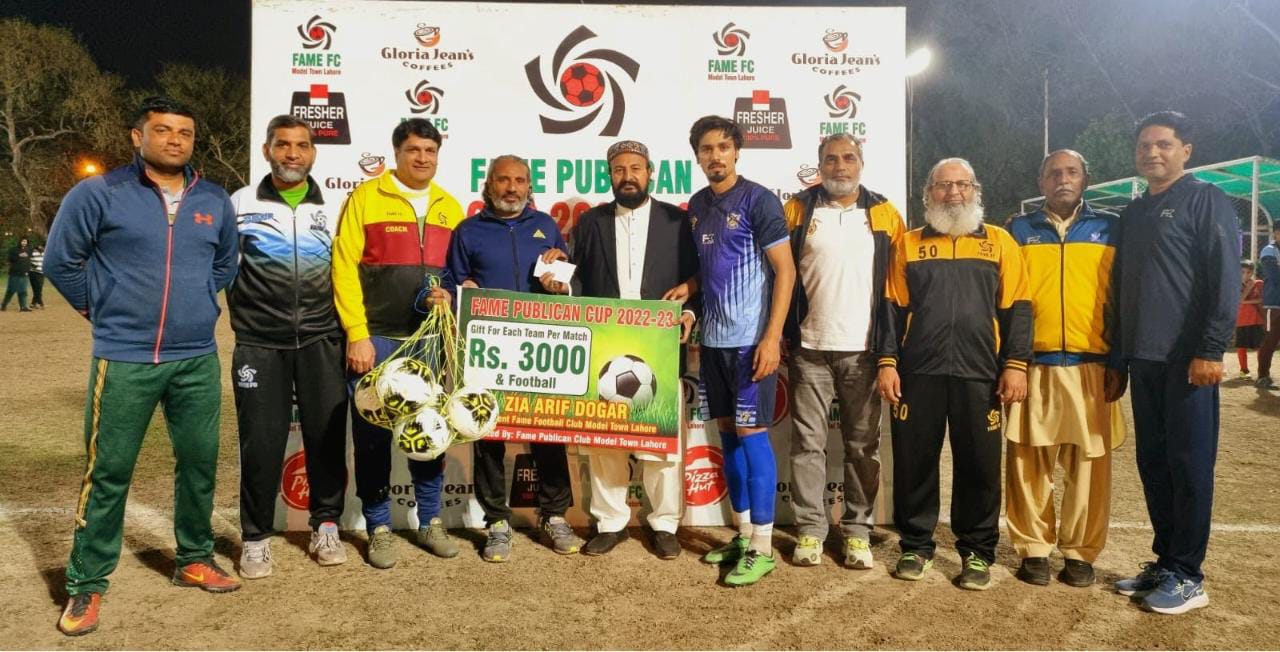 Raiders FC In Fame Football Cup Final
Raiders FC In Fame Football Cup Final
By Mahmood sherazi

Raiders FC Advances to the Final of Fame Publican Football Cup
Raiders FC has made it to the final of the Fame Publican Football Cup after defeating Murad FC in a tight match that ended 1-0. The victory was hard-fought, with both teams putting in a strong effort, but Raiders FC managed to secure the win and earn their spot in the final.
The game was played at the Fame Football Ground in Model Town, Lahore, with a large crowd of fans in attendance. The atmosphere was electric as both teams took to the field, and the fans cheered their respective teams on throughout the match.
The game started off evenly matched, with both Raiders FC and Murad FC testing each other's defenses. However, Raiders FC managed to break the deadlock in the 39th minute of the first half with a well-placed shot from Umer Javeed that found the back of the net.
With this win, Raiders FC has secured their place in the final and will face the winner of the second semi-final match. The second semi-final will be played between Fame FC and Real Lahore, with both teams hoping to join Raiders FC in the final.
Fans of ng the outcome. It remains to be seen which team will come out on top, but one thing is for certain: the matches will be intense and highly competitive.
Overall, it was an exciting and memorable match at the Fame Football Ground, with Raiders FC emerging as the victors. The team's supporters will be hoping for more of the same in the final, and will no doubt be cheering their team on every step of the way.