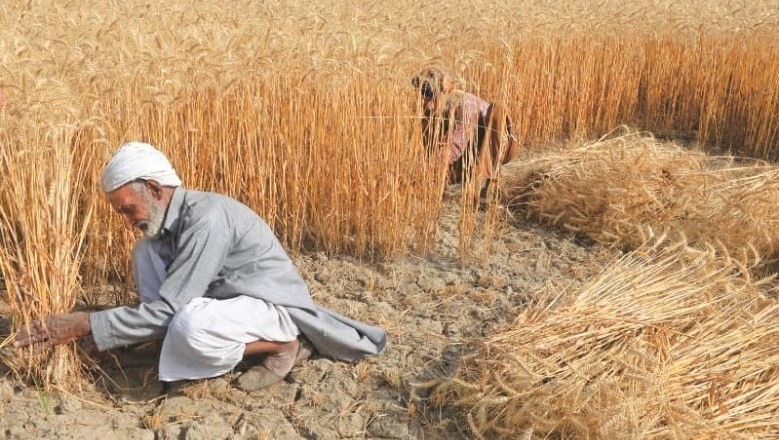 LAHORE– Punjab Revenue Minister Malik Muhammad Anwar has claimed the PTI-led government will achieve wheat procurement target of 4 million metric tonnes for the 2019-20 crop with financial limit of Rs130 billion in the province.
Wheat procurement process is being conducted smoothly in Punjab, the minister added.
Anwar said in a news statement that wheat crop has suffered a setback due to recent rains followed by thunderstorm and about 5 percent losses were caused to overall production.
He informed that losses in Punjab appeared to be on higher side and would be known after two to three weeks because crops in many parts are still in the open fields.
Anwar said all the district revenue officers had been directed to complete assessment of losses caused to wheat crops in the province and submit their reports to the government so that the farmers suffering from damage of crops can be compensated to the optimal level.
He asked them to address the complaints of farmers promptly.
Commenting on tax amnesty scheme introduced by the present government, the revenue minister said that this scheme which was finalized after consultation with stakeholders would help in raising billions of rupees, besides promoting documentation of the economy.— PRESS HANDOUT