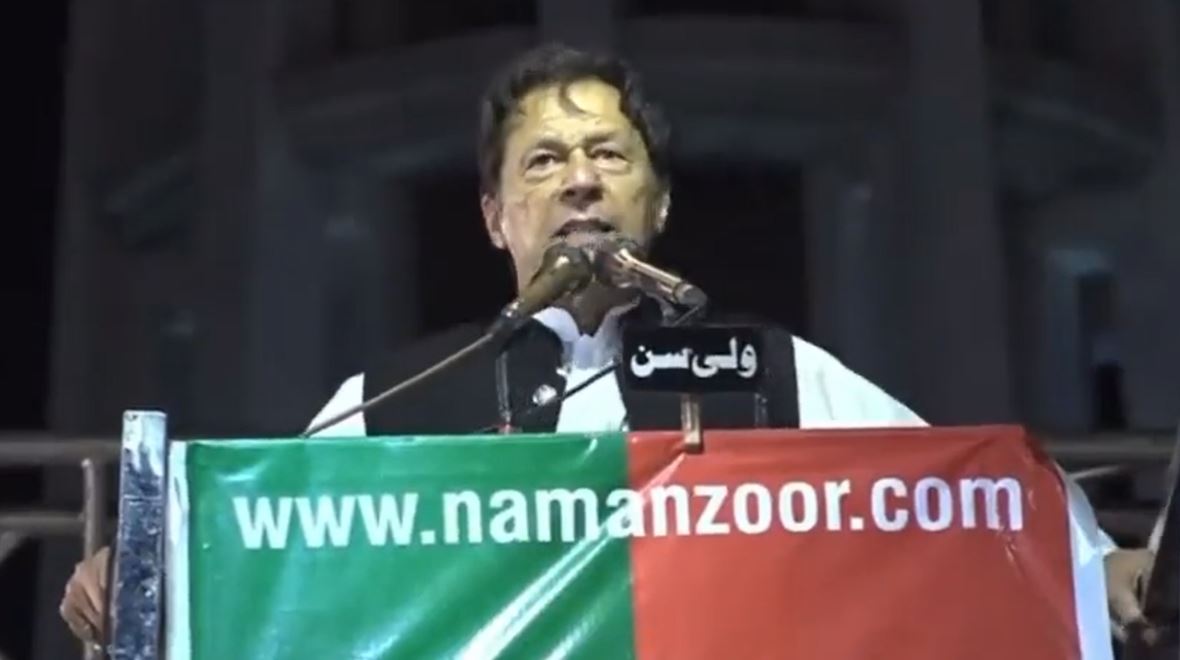 Possibility of Arrest: Imran Khan Prepares Next Plan of Action
LAHORE MIRROR — As the possibility of Imran Khan's being taken into custody is well in the debate, the former prime minister and Pakistan Tehreek-e-Insaf (PTI) chairman — without sharing key details — has revealed that a plan has already been prepared in case of his arrest.
"In case I am arrested we have a plan ready which will be shared with the nation when the time is right," he said hours after postponing his party's election rally in Lahore on Sunday.
Defending his decision to defer the rally, Khan said that he got scared after seeing the turnover of the PTI supporters and was afraid that there might be bloodshed if everybody came out.

Earlier today, the PTI chief postponed the party's election rally in Lahore after the Punjab caretaker government imposed Section 144 (ban on public gatherings) in the provincial capital.
On Saturday, he announced a fresh rally in Lahore today after which the district administration banned public gatherings through the invocation of Section 144 in the Punjab capital, citing concerns in the wake of a Pakistan Super League (PSL) match in the city.
While they termed their decision to call off their rally a move to ensure peace is maintained in the country, the PML-N leaders call them out for being "cowards".
SOURCE: GEO NEWS