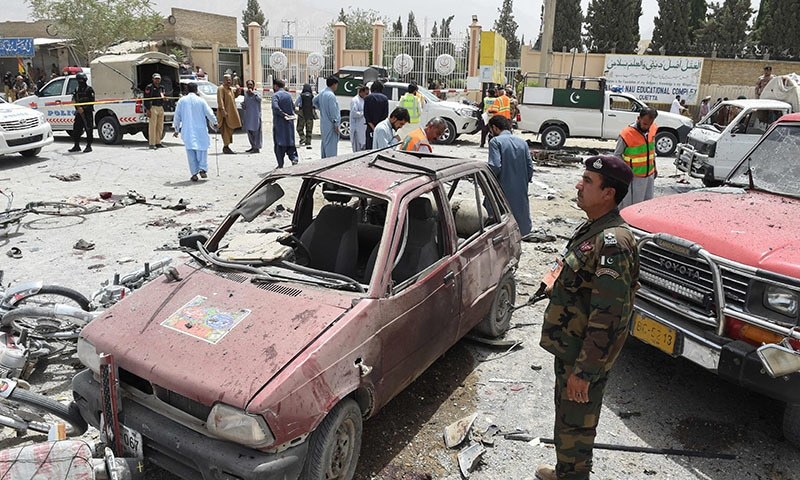 Poll Day: Suicide Blast kills 32 Near Polling Station In Quetta
-SHO embraces martyrdom, DIG remains safe
QUETTA (Lahore Mirror) – At least 31 people including the Station House Officer (SHO) were killed and dozens others sustained multiple wounds in a blast near Tameer-i-Nau polling station in Quetta on Wednesday.
The suspected suicide attack happened near Eastern Bypass. DIG Quetta Abdur Razzaq Cheema remained unhurt in the attack.
"The bomber was trying to enter the polling station. When police tried to stop him he blew himself up," a local administration official in Quetta, Hashim Ghilzai, told AFP.

Dr Wasim Baig, spokesman for the Sandeman Provincial Hospital in Quetta, said the death toll had risen to 31 after two people succumbed to their injuries.
Security officials and rescue teams arrived at the crime scene after the blast. The area has been cordoned off and a search operation has been initiated.
Election Commission of Pakistan (ECP) while condemning the attack has summoned report from Balochistan government.
Balochistan suffered the brunt of a series of attacks that killed more than 180 people across Pakistan during the brief but acrimonious election campaign, including a devastating blast which killed 153 people this month, and was Pakistan s deadliest ever suicide attack.