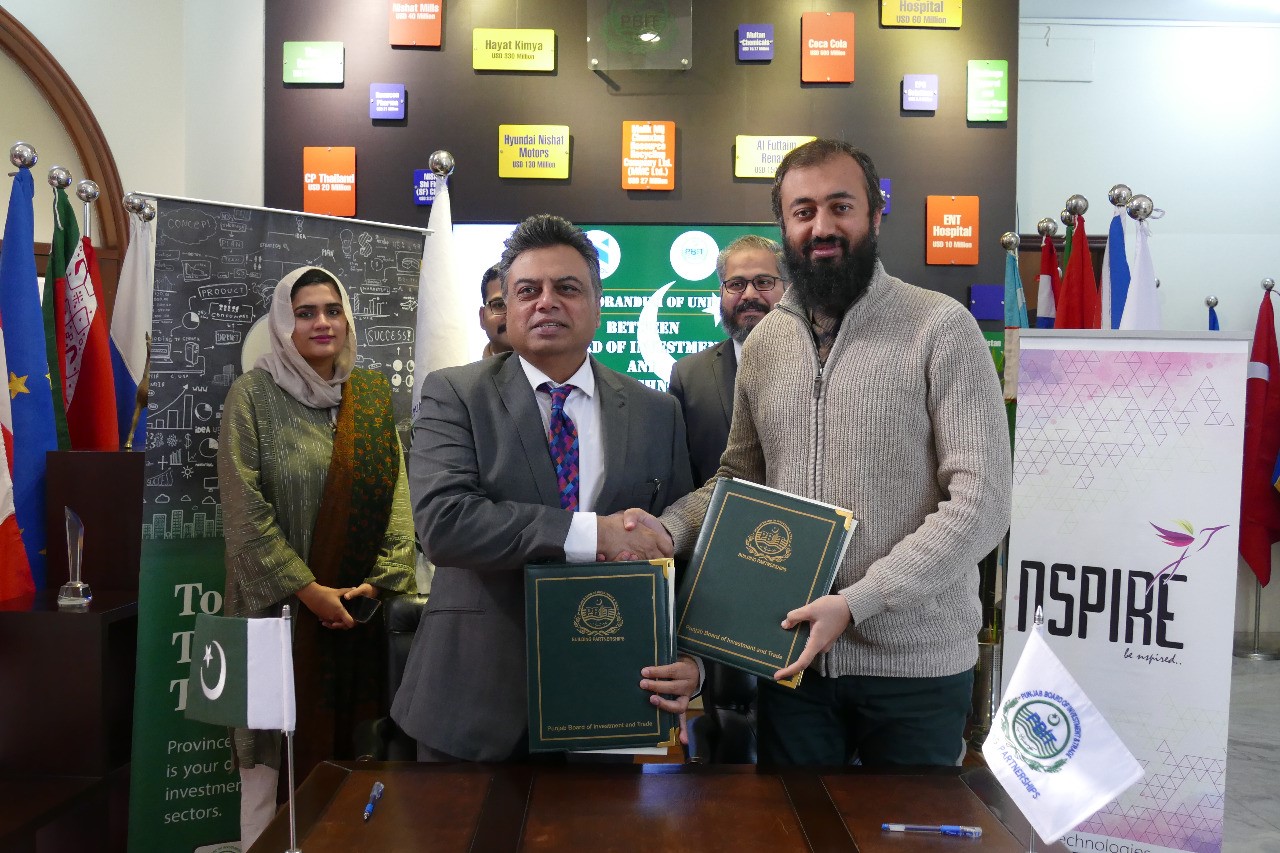 PBIT, NETSOL Join Hands To Boost Tech Sector
LAHORE– Punjab Board of Investment & Trade Wednesday inked a Framework Agreement with NETSOL Technologies Pakistan at the PBIT head-office.
The two sides agreed upon technology transfer in Punjab which would create several investment openings in the province for tech sector.
CEO PBIT, Jahanzeb Burana and Ayub Ghauri from NETSOL signed the Framework Agreement in a formal ceremony.
PBIT is also closely working with Annual Investment Meeting (AIM) Dubai established under the Ministry of Economy-UAE for promoting Start-ups and entrepreneurs in Punjab. In already established understanding with AIM, the Punjab Board of Investment & Trade & NETSOL are organizing a national competition for Start-ups where several new entrants would present their ideas and business pitches to secure a nomination to participate at AIM-2020.
The selection would be done on the criteria and guidelines set by AIM-Dubai. The participation of winning Start-up would be fully sponsored by AIM-Dubai.
NSprie of NETSOL has been working with PBIT since past 15 months.With several other activities under its Start-Ups & Entrepreneurship Wing, this new initiative has been taken to strengthen the Start-ups ecosystem in the province.
Together PBIT & NETSOL have facilitated various Start-ups and new entrants in tech industry. Both the parties have agreed upon providing Investment Advisory and Business facilitation to the Start-ups in Punjab.— Press Release