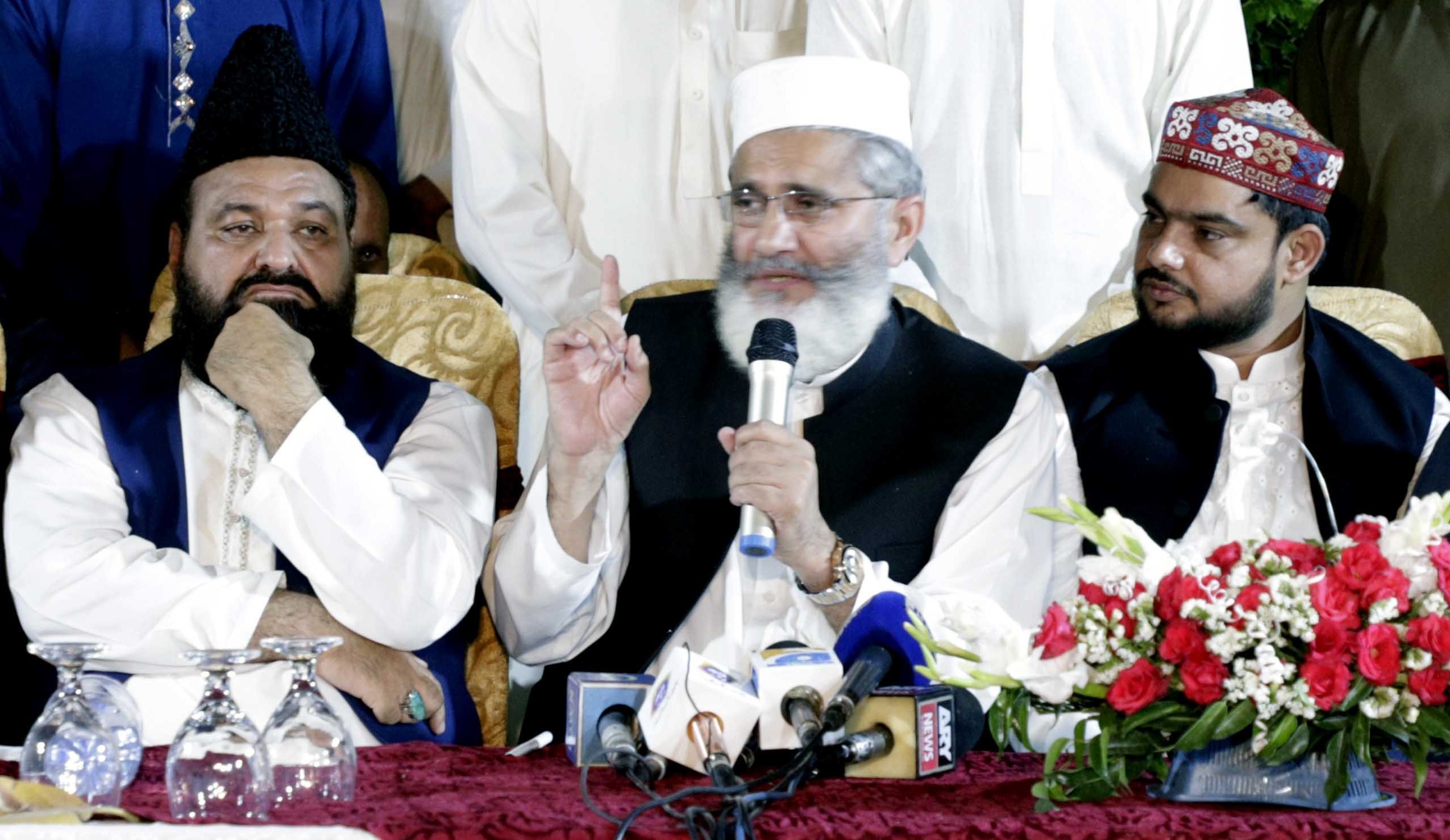 Past, Present Rulers Equally Responsible For Pakistan's Woes: Sirajul Haq
The JI Ameer says the enforcement of eternal system given by Islam is inevitable for steering the homeland out of present mess
LAHORE– Ameer, Jamaat e Islami, Pakistan Senator Sirajul Haq has said that the past and the present rulers were equally responsible for the problems facing the country.
He added the enforcement of eternal system given by Islam was inevitable for steering the homeland out of the present mess.
He was addressing the concluding session of the five day Tafheem e Quran class at Mansoora. He also addressed the meeting of the Milli Yakjehti Council at Mansoora.
The JI chief said that the agents of the colonial powers were obstructing the enforcement of the Islamic system and all religious forces would have to join hands to foil their designs. Sirajul Haq said that the nation had been badly deceived in the name of the state of Madina. He said, had the system given by the Quran been enforced soon after the creation of Pakistan, the country would have been a super power by now.
The JI chief said there was talk of the presidential and the parliamentary system of government but nobody talked of the system given by Allah Almighty and whose success had been guaranteed by Allah Himself although the country had been achieved in the name of Islam.
Sirajul Haq said that once again, an attempt was being made to run the country on the dictates of the IMF and the World Bank and the poor man's blood was being sucked through innumerable taxes.
The JI chief said that the fresh raise in the POL prices would cause a tsunami of price hike and add to the poor peoples worries. He demanded the withdrawal of this raise.– PRESS RELEASE