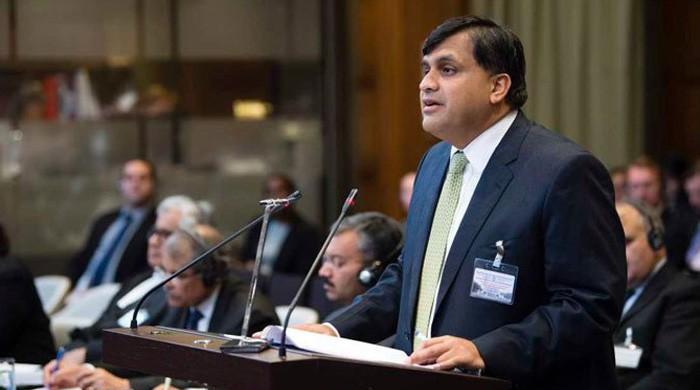 Pakistan Lodges Protest With Bangladesh Over Burglary At High Commission In Dhaka
ISLAMABAD: Pakistan on Tuesday lodged a strong protest with Bangladesh over the incident of burglary at Pakistani High Commission in Dhaka.
Foreign Office Spokesperson Dr Muhammad Faisal said that unknown men broke into the consular section of the Pakistan High Commission in Dhaka and stole computers.
He said the matter was immediately reported to Bangladesh's police and an FIR was lodged. Bangladesh Foreign office was also informed and strengthened security was requested, he added.
"The Bangladesh authorities have been requested to carry out a thorough investigation, share a detailed report with us and bring the culprits to justice," Dr Faisal said.
The spokesperson said the burglary at Pakistani High Commission, located in a highly secure diplomatic area, is a matter of grave concern.
"It is the responsibility of the Bangladesh government to provide full security to the Pakistan High Commission premises," Dr Faisal asserted.