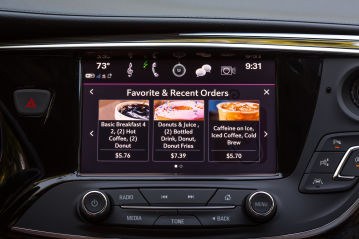 Ordering Coffee Through Your Car? New Apps Turn Cars Into Smartphones, Raising Safety Questions
LAHORE MIRROR (Monitoring Desk)– Car makers seeking new revenue streams are offering drivers the ability to preorder coffee or make restaurant reservations on the move, raising safety concerns at a time when distracted driving is already at elevated levels.
General Motors Co became the first major car maker late last year to roll out such services through its Marketplace interface. Auto industry looks to tap revenue by providing e-commerce services in cars, but safety advocates warn of driver distraction.
SOURCE: THE WALL STREET JOURNAL