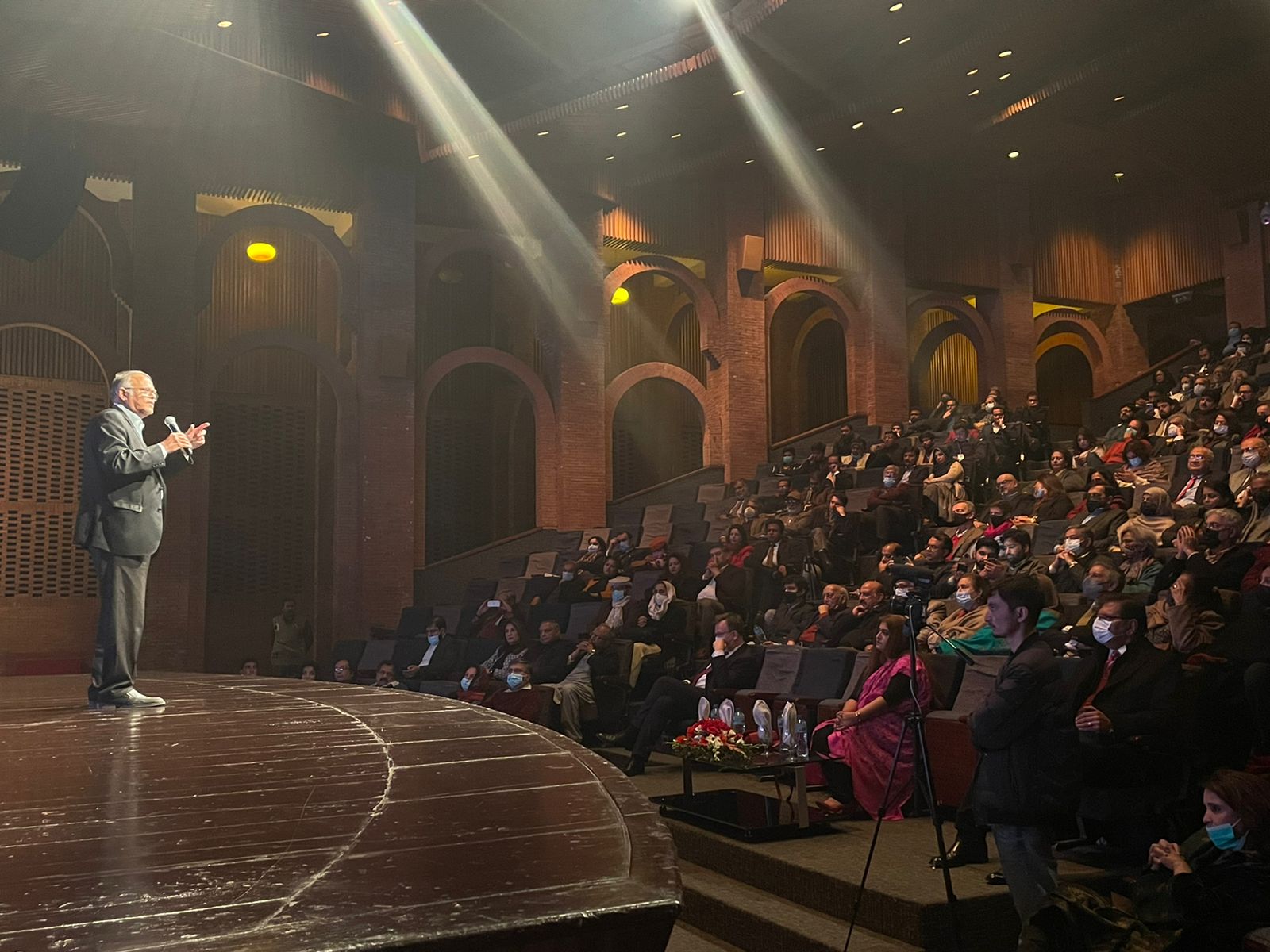 Javed Jabbar Unveils Truth of 1971
After 50 years of being held hostage to the false narratives and half-truths resulting in soaring ties, it is about time that India, Pakistan and Bangladesh clarify myths surrounding the 1971 events and move forward for a peaceful and prosperous Sub-continent.
"It is about sifting through the purposeful haze created by the vested interest and move towards renewing relationships and building stronger partnerships for safety and development of the people of the three nations," says Javed Jabbar in his recently launched documentary "Separation of East Pakistan – The Untold Story"
"The history of 1971 has purposefully been diluted by hyperbole and false information. After 50 years it is time we use the lens of facts and objective analysis to tell the untold story," says Javed Jabbar, adding that a developed Sub-continent will lead to a progressive South Asia.
An established writer, intellectual, renowned scholar and former information minister, Javed Jabbar provides a unique perspective in his documentary as it breaks the myth about 3 million deaths and other fabricated versions through a more realistic picture of the happenings.
Javed Jabbar has shown intellectual integrity in also analyzing where West Pakistan went wrong, whether it was Ayub Khan's One Unit Policy, which caused political alienation of East Pakistanis, a growing trust deficit on resources and language, Zulfiqar Ali Bhutto's power politics or Yahya Khan's uninformed actions.
The documentary is being hailed for bringing together international and national scholars, expert analysts, historians and civil servants who had served at that time to unfold the story of 1971 like it has never been done before. Many shared that they were totally unaware of many of the information that were shared and how it completely changed their perspective on what had happened.
As one of its kind effort to unveil the truth by demystifying the false information, the documentary is a sincere effort to enlighten people of the Sun-continent, especially those who were not witness to the happenings of those years that led to the events of 1971.
Pakistan has always accepted the reality of Bangladesh with an open heart and wished them the best as a brotherly nation. However, moving forward in good faith makes it imperative to revisit the past and review what had happened, separating facts from myths and accepting the reality.
The documentary is available on www.1971untoldstory.com.