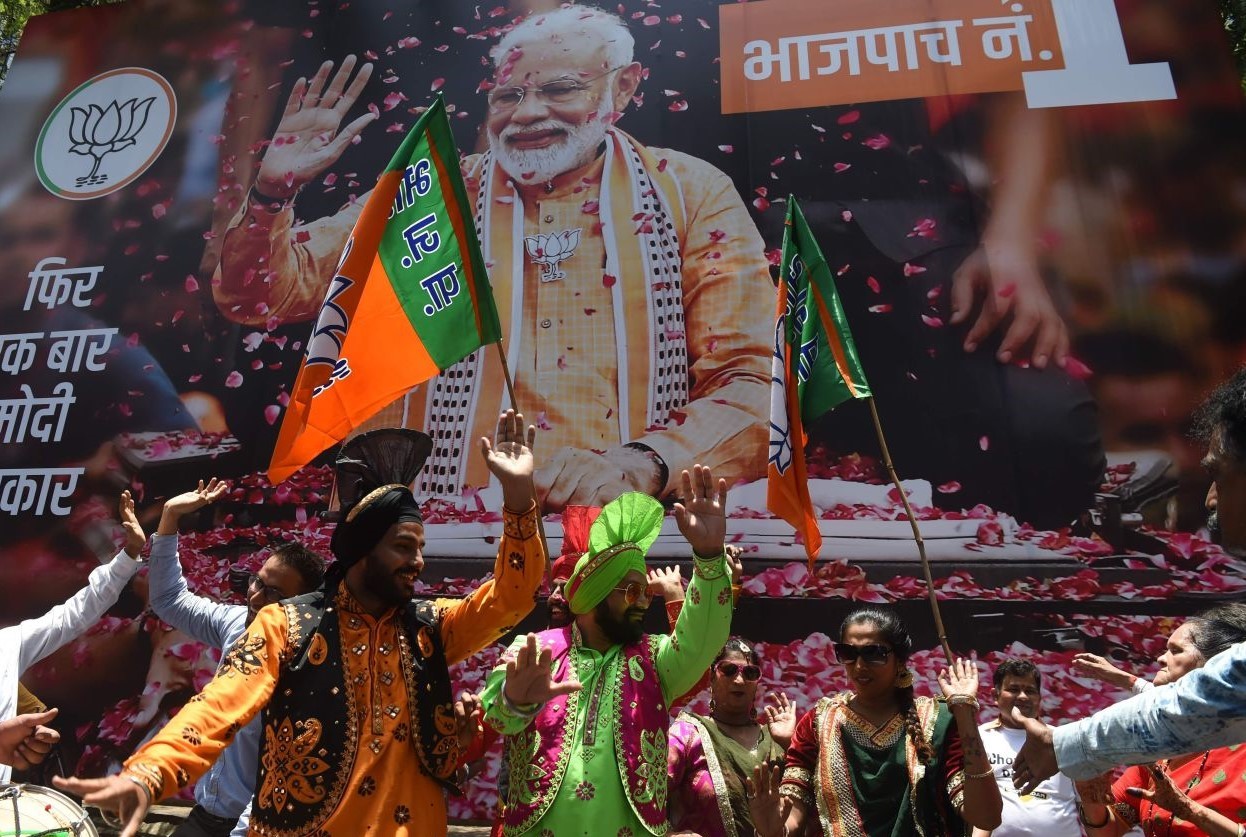 India Election 2019: Narendra Modi Returns To Power With Landslide Win
Coalition led by the Hindu nationalist BJP set to win nearly 350 of 542 seats as the opposition stands decimated
LAHORE MIRROR (Monitoring Desk)– As the official counting is still in progress by the Election Commission of India, Prime Minister Narendra Modi has almost secured another five-year term after getting victorious a landslide general election.
Modi's Bharatiya Janata Party (BJP) looks set to win about 300 of the 543 seats in parliament, in what Mr Modi hailed as "a historic mandate".
The main opposition alliance, which is headed by Rahul Gandhi's Congress party, has admitted defeat.
The vote had been widely viewed as a referendum on the prime minister's Hindu nationalist politics.
"We all want a new India. I want to bow down my head and say thank you," Mr Modi said in a victory address to BJP supporters on Thursday evening.
More than 600 million people voted in a marathon six-week process. Mr Modi has not just exceeded exit poll predictions but has also won a larger share of the vote than the 2014 elections, partial results show.
At a press conference in Delhi, Mr Gandhi conceded the general election as well as his Amethi seat in Uttar Pradesh, which he had held since 2004 and his family had held for decades.
Partial and declared results show Mr Modi's BJP is projected to win 300 seats on its own, and combined with the party's allies, this number reaches nearly 350.
The main opposition Congress party is expected to win fewer than 60.
A party or coalition needs at least 272 seats to secure a majority in the 543-member lower house of parliament, or Lok Sabha.
SOURCE: BBC NEWS