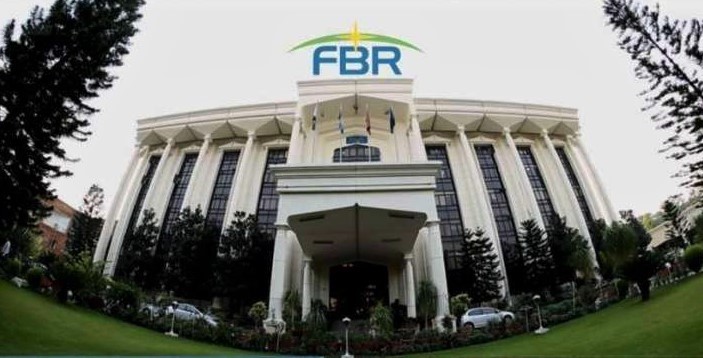 Honorary Chairman FBR Is Not A Solution To Taxation Woes
Faisal Ali Ghumman
Federal Board of Revenue (FBR), the premier tax collection agency in Pakistan, has been in the limelight for the last two decades at least apparently owing to lowest tax-to-GDP ratio.
Political appointments, mismanagement, lack of capacity, training and corruption have remained the salient features of the board that deals in sales tax, income tax, customs duty and federal excise duty. 
The recent appointment of Chartered Accountant Syed Shabbar Rizvi as FBR chairman has initiated debate among the tax officers, economists and academia that if the Pakistan Tehreek-e-Insaaf government has failed to find even a single suitable officer from the Inland Revenue Service and the Pakistan Customs Department to lead the board?      
Is it lack of confidence or a deliberate move to achieve some results that suit to the IMF?
Mr Rizvi being a senior partner of an accountancy firm A F Ferguson & Co was pleading the cases of corporate companies involved in billions of rupees as tax revenues.
His appointment raises serious doubts about his impartiality and sincerity with premier revenue agency.
Gen Pervez Musharraf too appointed chartered accountant Abdullah Yousuf as FBR chairman who according to tax officers destroyed the department in the name of reforms as there was destruction of tax records on a massive scale when the tax houses were converted into open plan sitting arrangements, Under his regime, focus was more on presentations rather than real work.
No audits were allowed for almost 10 years and tax officers couldn't conduct any fields operations or raids.
After 2008, President Asif Ali Zardari had appointed Arshad Ali Hakeem as FBR chairman who was considered better than Mr Yousuf because of his past career in the Customs department. Mr Hakeem, who got retirement during his mid career, was removed from the post in the light of judgement of the Islamabad High Court. He couldn't enough time at the helm.
The latest case was of Dr Muhammad Jehanzeb Khan, a BS-22 officer of the Pakistan Administrative Service, who was appointed Chairman FBR/Secretary Revenue Division on August 28, 2018 by Prime Minister Imran Khan.
The officer who had no prior experience in taxation visibly failed to deliver in the backdrop of shortfall in country's revenues and was eventually removed on May 4 to be replaced by Rizvi. According to Daily Dawn, the figures during the first nine months of the current fiscal year show that aggregate revenue under the income tax, sales tax and federal excise duty (FED) reached Rs2.186 trillion posting a shortfall of Rs303 billion against the Rs2.488tr target set for the period.
However, during the same period, custom collections surpassed the set target of Rs509.3bn clocking in at Rs510.11bn
Despite buoyancy in the customs collection, it is estimated that the annual shortfall in revenue collection from all taxes will be around Rs450 billion by the end of the ongoing fiscal year.
Just imagine how horrific this government is doing with the central tax collection agency that is already struggling hard to overcome revenue collection shortfalls.
If FBR gets short of Rs450 billion in current fiscal year ending June 2019, how the government will overcome gap is crystal clear to every one-by increasing taxes ratios in next fiscal budget.
Certain powerful sectors in the country are still evading taxes and the federal and provincial governments have failed to come up with new taxpayers.
To increase tax-to-GDP ratio that is staggering around 11 to 12 percent currently the government needs to introduce structural changes in the entire formation and for that reason only the officer from the FBR cadre with absolute authority and tenure-protection could be the best choice.
Tax officers and economists raise suspicion over a successful and prolonged inning by Mr Zaidi who has been appointed the FBR chairman on an honorary basis for two years.
It's time for the government to appoint a suitable officer as regular FBR chairman who should be free from political and undue interference in his administrative and operational matters.
–The writer is columnist, Editor-in-Chief lahoremirror.com, Ex-Editor Daily The Business and Ex-Correspondent Daily Dawn 
He can be reached at alfaysal77@gmail.com, https://twitter.com/alfaysal77, https://www.facebook.com/LahoreMirror