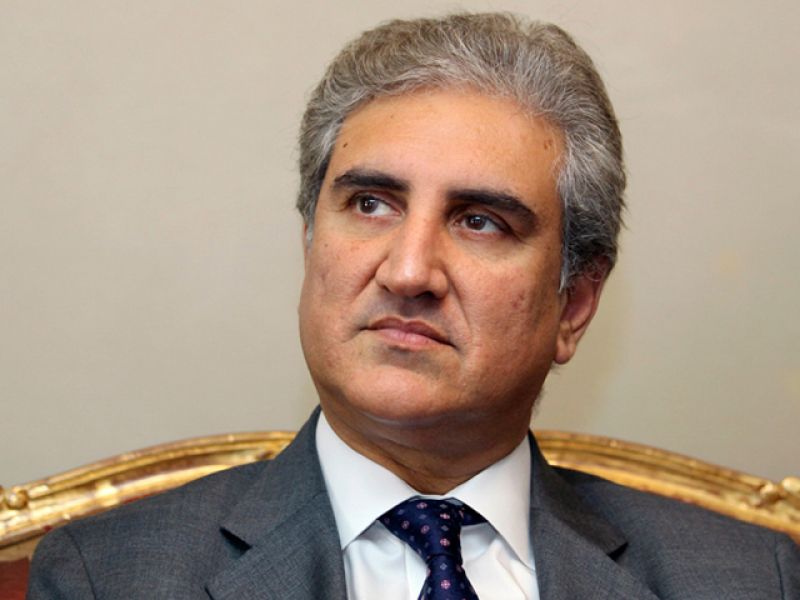 FM Qureshi to attend Pakistan-China-Afghanistan dialogue in Kabul

ISLAMABAD: Foreign Minister Shah Mehmood Qureshi will attend a tripartite dialogue in Kabul involving Pakistan, China and Afghanistan on the Afghan peace process later this month.
The foreign minister will leave for Kabul on December 15 to represent Pakistan in the moot, which will be attended by his counterparts from China and Afghanistan.
Afghan Foreign Minister Salahuddin Rabbani and Chinese State Councillor and Foreign Minister Wang Yi will lead the respective delegations from their countries.
The moot will aim to advance the ongoing peace talks in Afghanistan which are aimed at catalysing an end to the 17-year invasion of the country by US troops.
On Monday, the Pakistan Foreign Office, in its response to a letter by US President Donald Trump seeking the country's assistance in the Afghan peace process, said Pakistan had always advocated a political settlement to end the war in Afghanistan.
"Pakistan reiterates its commitment to play a facilitation role in good faith. Peace and stability in Afghanistan remains a shared responsibility," the Foreign Office had stated.
Pakistan was among the countries that met in Geneva, Switzerland on November 27, 2018 on Afghan reforms and peace prospects in the region. During the two-day conference, Afghan leaders and international diplomats evaluated whether strategies and aid offered to Afghanistan were helping resolve the quagmire created by the prolonged war, paving way for the withdrawal of foreign troops.
Qureshi also visited Kabul in September this year to meet Afghan President Ashraf Ghani and other senior officials, in what was his maiden trip to any country after assuming office as foreign minister.
He held delegation-level talks with the Afghan side during which a range of issues concerning bilateral relations came under discussion.