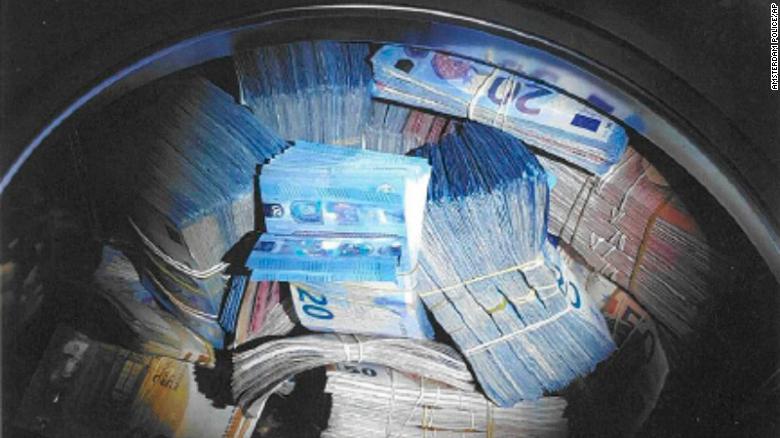 LAHORE MIRROR (Monitoring Desk)– In another eye-catching way of 'laundering' money, the Dutch police have found around $400,000 stuffed inside the drum of a washing machine.
A man present in the house during October 19 (Monday)'s raid was arrested on suspicion of money laundering.

Authorities were checking for unregistered residents in western Amsterdam when they spotted the money.
"The municipal administration revealed that no one lived at the address," the police told a news channel in a statement.
"When the police did a search through the house they found €350,000 hidden in the washing machine."
The police also confiscated several mobile phones, a firearm and a money-counting machine during the raid. The suspect, who is 24 years old, has not been named.
The police news release included a picture of bundles of €20 and €50 bills crammed into the washing machine.
The raid was part of an investigation into "housing fraud, money laundering and other [signs] of crime", the statement further said.