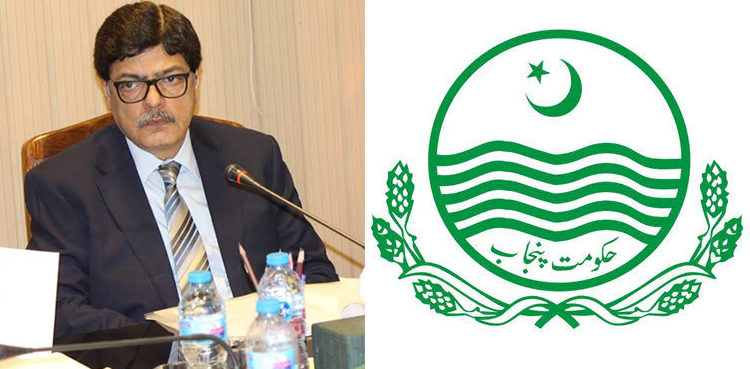 CS Azam Suleman Faces 'Embarrassing Exit' From Punjab, Jawwad Malik Makes Entry
-- The differences with Chief Minister Sardar Usman Bozdar over transfers and postings and other administrative matters are said to be behind the recent transfer
By Muhammad Faisal Ali Ghumman
LAHORE: Chief Secretary Major (retired) Azam Suleman was shown the door on Thursday by the Bozdar-led Punjab government in less than five months of his posting and was replaced by Jawwad Rafique Malik, a BS-22 officer.
The sudden transfer on Thursday night even gave a surprise to Azam Suleman who issued necessary orders to his staff for next day's meetings and official engagements as he was aggressively pursuing meetings over the coronavirus pandemic, provincial lockdown, education, health and food.
Sources at the Chief Secretary Office confided to Lahore Mirror that the transfer led to the start of differences between CM Bozdar and Suleman over transfers and postings and on administrative grounds, both political and non-political.
They claimed mutual confidence began shaking in December last year as Suleman reportedly tried to establish his writ free from certain influences.
The grade 22 officer, who is going to retire next year, has already served at key positions in the tenure of former CM Shehbaz Sharif and was 'considered' very close to Sharif brothers in the past.
However, he also enjoyed some key postings even in the PTI's tenure as he has served as federal secretaries including secretary interior.
As differences appeared between the two, Prime Minister Imran Khan invited them to Islamabad a week ago and tried to convince them for establishing good relations for effective governance, sources said, adding the two, however, could not do so in days to come.
It is learnt that Bozdar and Suleman developed severe differences over posting of the secretaries of Food and Agriculture in Punjab in the wake of wheat and sugar crisis.
Sources further said CM Bozdar contacted the premier on Thursday and complained that the commissioners and deputy commissioners don'y pay any heed to his directives whenever he visits districts for multiple supervisions.
Similarly, the administrative secretaries have also been staying absent from important meetings he calls to ask them about the performances of their departments, Bozdar further complained and held Azam Suleman responsible for that, sources further added.
The fresh complaint lodged by the CM finally proved to be disastrous for the senior bureaucrat.
A senior official claims the departure of Azam Suleman, who is likely to get posting in the federal capital, could also be linked with the reported tussle between Principle Secretary to Prime Minister Azam Khan and PTI stalwart Jahangir Tareen as the federal government is investigating wheat and sugar scandal now a days.
He adds Suleman, who reportedly got backing of Azam Khan for his posting as CS Punjab in November 2019, might have provided some inside information about wheat and sugar crisis in Punjab.
The official says it is a normal practice for civil servants in Pakistan to side with any political party for certain motives, benefiting individuals, groups and parties.
Meanwhile, Azum Suleman relinquished his charge on Friday. Newly appointed CS Jawwad Rafiue Malik is likely to assume charge of his office on Saturday.
According to a notification issued by the Establishment Division Islamabad, Malik has been transferred from the post of Secretary Communications Division Islamabad.
Mr Malik has also served key positions in Punjab when Shehbaz Shaif was the chief minister.