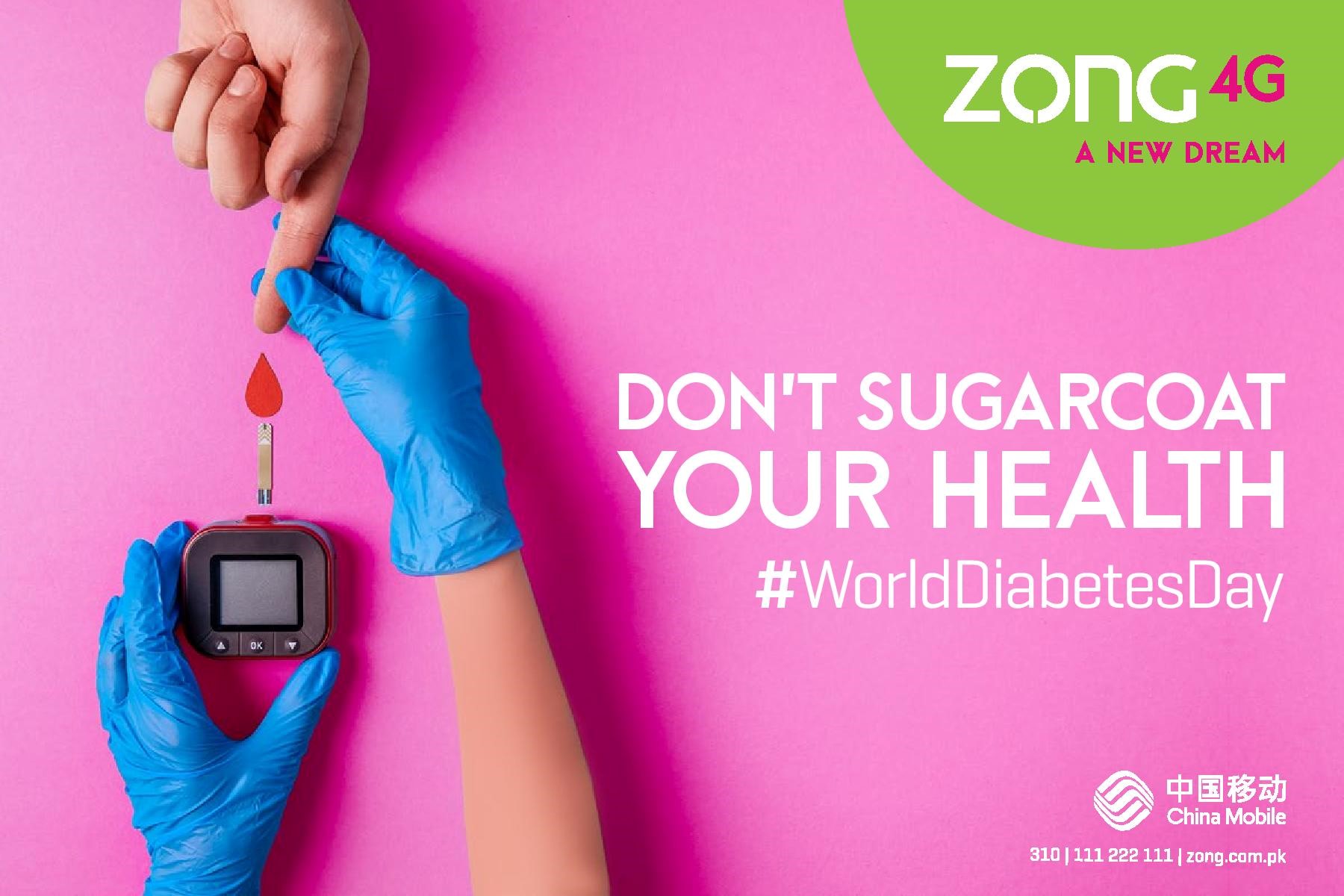 Zong Organizes Awareness Drive on World Diabetes Day
ISLAMABAD– Zong 4G, Pakistan's leading telecommunication company, organized a diabetes awareness program in a joint effort with the Diabetes Center (TDC) to mark this year's World Diabetes Day.
The drive was organized Zong Employees based in Islamabad and included an awareness session along with free diabetes screening, blood screening & BMI calculation.
As part of the initiative TDC held an informative session for the employees, which highlighted the pre and post diabetes precautionary measures and knowledge on how to live a diabetes free and healthy lifestyle. As a disease, diabetes has seen a continuously growing trend both in Pakistan and globally and hence it is paramount to create awareness about it on all levels. There are two types of diabetes prevalent world-wide. Type 1 diabetes happens when your immune system destroys cells in your pancreas called beta cells which make insulin.
Some people get a condition called secondary diabetes. It's similar to type 1, except the immune system doesn't destroy your beta cells. Type 2 diabetes is a common condition that causes the level of sugar (glucose) in the blood to become too high. It can also increase your risk of getting serious problems with your eyes, heart and nerves.
Zong 4G spokesperson said, "It is a part of Zong 4G's strategy to ensure a healthy lifestyle for its employees and such campaigns go a long way in uplifting our employees and the society as a whole. Diabetes is one of the most prevalent disease in both rural and urban Pakistan and it needs to be dealt with more cautiously where people need to be aware about how to deal with it."
Working towards new dreams and hopes, Zong 4G continues to deliver its promise for a better society by setting up invigorating healthy activities and creating awareness about commonly prevalent diseases.— PRESS RELEASE