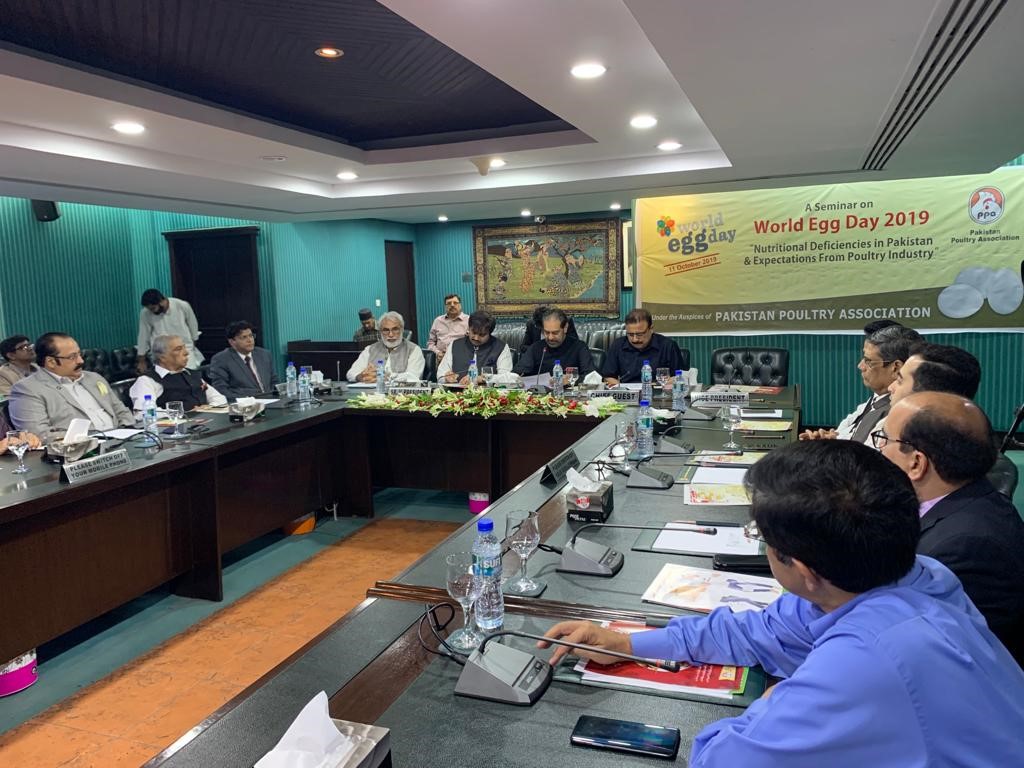 World Egg Day Observed Throughout Pakistan Under Poultry Association's Aegis
LAHORE– The World Egg Day was observed across Pakistan with seminars and walks to create awareness among masses on Friday.
The events were organized at the Lahore Chamber of Commerce and Industry (LCCI) and all major cities.
Newly-elected Vice chairman of PPA Northern Region Ch Muhammad Fargham told a press conference like past Pakistan Poultry Association is celebrating this year's World Egg Day on Friday by organizing seminars at different places to make the general public aware of the nutritional value of eggs and its importance for human health.
He said that World Egg Day is celebrated every year on the second Friday of October.On World Egg Day a large number of events are held across the world for the celebration of World Egg Day and importance of eggs in human diet.
He said that the first World Egg Day was celebrated in 1996 and since then we have seen a variety of wonderful events taking place internationally, with people enjoying and celebrating the wonderful versatility of the egg.
He said that eggs have a vital role to play in feeding people around the world, in both developed and developing countries. The eggs are excellent and affordable source of high quality protein.
Ch. Muhammad Fargham informed that poultry sector is one of the most organized branches of the agro-based sector of Pakistan.
Poultry Sector has been serving the nation since 1962 and providing affordable poultry products to the masses to fulfill the requirements of animal protein.
Poultry at present contributes 40% of the total meat consumption and generates employment and income for about fifteen hundred thousand people. It is also pertinent to mention here that poultry is the cheapest available protein source for our masses and as such, is an effective check upon the spiraling animal protein prices.
Ch Muhammad Fargham said that we are producing more than 17,500 Million table eggs per annum. In our Country per capita consumption is 88 eggs annually. Whereas, the developed countries consume 300 eggs per capita per annum.
Recent nutrition survey results from World Bank revealed that Pakistan is included in countries where severe stunting (44%) in young Children is found and is at alarming level.
Poultry as industry is committed to bridge this protein and nutrition gap by providing Chicken Meat and eggs at very affordable rates. To give lunch at schools is one option to feed the future and save the future. This investment today will be paid back in days to come.— PRESS RELEASE