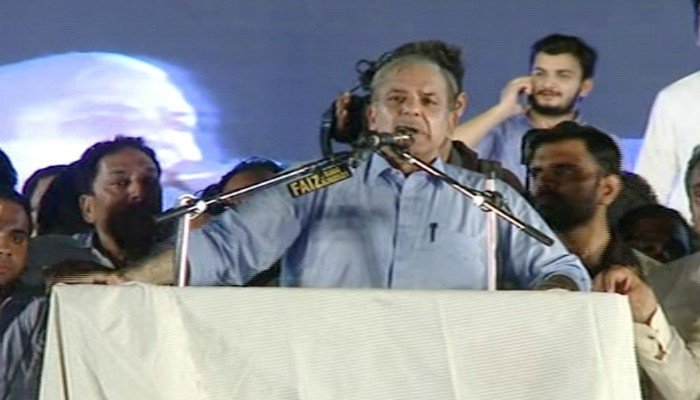 Won't Be Able To Stop Flood Of People If Rigging Happens: Shehbaz
MULTAN: Warning about rigging in election, Pakistan Muslim League-Nawaz President Shehbaz Sharif said on Sunday he won't be able to stop "the flood" if efforts are made to stop voters.
Addressing a rally, Shehbaz said Imran used to criticise the Metro Bus project in Punjab and vowed not to start such projects in Khyber Pakhtunkhwa but eventually did, turning Peshawar into ruins.
The former Punjab chief minister lamented that his brother and former prime minister Nawaz Sharif is being treated like he is an enemy of Pakistan.
"We are being pushed against the wall. We will break down the wall. We will save Pakistan," he said.
He said that the decision against Hanif Abbasi was given around 12 am, although the Election Commission of Pakistan made the right move by postponing the polls in the constituency.
"Shaikh Rasheed knew that Abbasi will defeat him by 70,000 votes, which is why he relied on courts," said Shehbaz.
Last night, a special anti-narcotics court sentenced Hanif Abbasi to life in ephedrine quota case, just few days before the general election in the country.
A former MNA from Rawalpindi, Abbasi was expected to have a tough electoral contest for NA-60 (Rawalpindi) on July 25 with Sheikh Rasheed — who is allied with the PML-N's arch-rival, Pakistan Tehreek-e-Insaf.