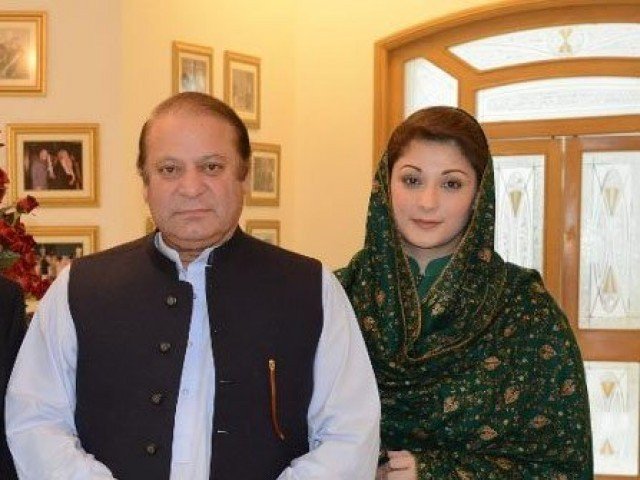 We shall return to Pakistan on July 13, announces Maryam Nawaz
LONDON (Lahore Mirror) – Pakistan Muslim League Nawaz leader Maryam Nawaz has announced to return to Pakistan on July 13.
Maryam, who was awarded eight-year imprisonment in Avenfield reference case by an Accountability Court on Friday last, said she would be accompanied by his father and PML-N patron Mian Nawaz Sharif- a thrice prime minister of Pakistan.
In her statement, Maryam, who was also barred from contesting general elections, warned foes of masses' court on July 25 and instructed stalwarts to expedite election drive.
Maryam Nawaz also stated that Sharif family would move British government against verdict declared in Avenfield reference. Maryam called for thorough probe in UK for transparency in the matter.
As per details garnered, the arrest warrants for Pakistan Muslim League Nawaz (PML-N) supremo Nawaz Sharif, Maryam Nawaz and Capt (retd) Safdar have been obtained by the National Accountability Bureau from the accountability court.
On Friday, former prime minister Nawaz Sharif was convicted and sentenced to prison in absentia by the accountability court, in a verdict that is likely to further disrupt an already chaotic campaign for national elections this month.
The sentence, 10 years in prison and a fine of 8 million pounds, or $10.6 million, came almost a year after Supreme Court removed Sharif from office and less than five months after the court barred him from holding office for life.
The case stemmed from the Panama Papers leak that disclosed expensive and undeclared property owned by the Sharif family in London.
The verdict marked a further fall for the PML-N supremo, who has been Pakistan's prime minister three times but never completed a term.
From the start of the ex-PM's legal troubles in 2016, Sharif's daughter Maryam Nawaz Sharif and her husband, Muhammad Safdar, were also convicted, with Maryam sentenced to seven years in prison and a fine of 2 million pounds and Safdar sentenced to one year in prison.
The court also ordered the seizure of the Sharif family's four apartments at Avenfield House, a luxury building next to Hyde Park in London.