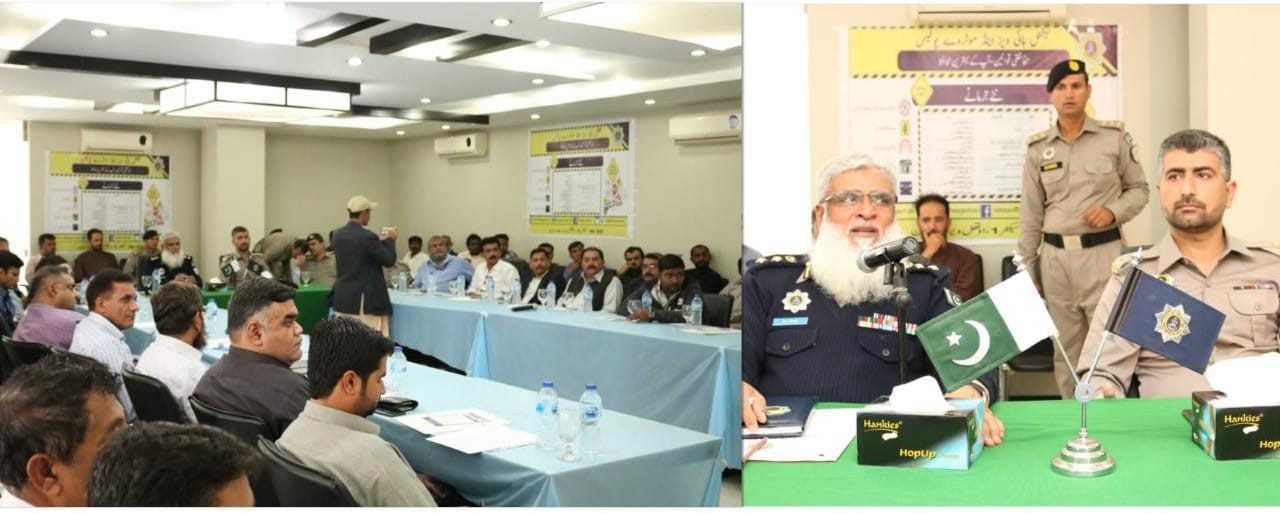 Uthal Sector Holds Meeting With Transporters About Application of New Fines from Jan 1
ISLAMABAD– On the directions of Inspector General of National Highways & Motorway Police (NHMP) A D Khowaja, Uthal Sector Makran Coastal Highway held a meeting with the representatives of public and goods transport associations to create awareness about newly announced fines.
The meeting with transporters was one from a series of steps taken to launch a comprehensive awareness campaign to sensitize all stakeholders about imposition of new fines from the start of next calander year.
Besides meetings with transporters, Uthal Sector is spreading information about revised fines through electronic and print media, visit of mobile education units in the educational institutes, multinational companies, goods/public transport terminals and other public places.
Special briefings by field officers, display of banners on eminent places on highways and other possible means are continuing under the direct supervision of Sector Commander Shah Asad. 
Zonal Commander West Ali Shair Jhakarni was also present on the occasion during interaction. Holding meeting with the transporters Sector Commander Uthal Shah Asad informed the participants that road traffic crashes are the number one cause of death among those aged 15-29 years. The economic cost of road traffic crashes in middle-income countries is estimated to be as high as 5% of gross domestic product (GDP).
To reduce the increasing number of accidents on highways & motorways, the Government of Pakistan has revised fine rates prescribed for violations on highways and motorways.
Shah Asad further informed that the revised Schedule XII of National Highway Safety Ordinance (NHSO) 2000 shall take effect from 1st January, 2020. This Schedule enlists penalties for traffic violations on the national road network only.
The rates for different violations have been determined in light of greater risk to road users.
Similarly, type of vehicle has been given due consideration prescribing heavy penalties for Public Service Vehicles which are entrusted with safe transportation of precious human lives.
Concluding the meeting, Sector Commander Shah Asad told that the objective of this revision is to promote a culture of responsible driving and maximize safety of commuters on national road network.