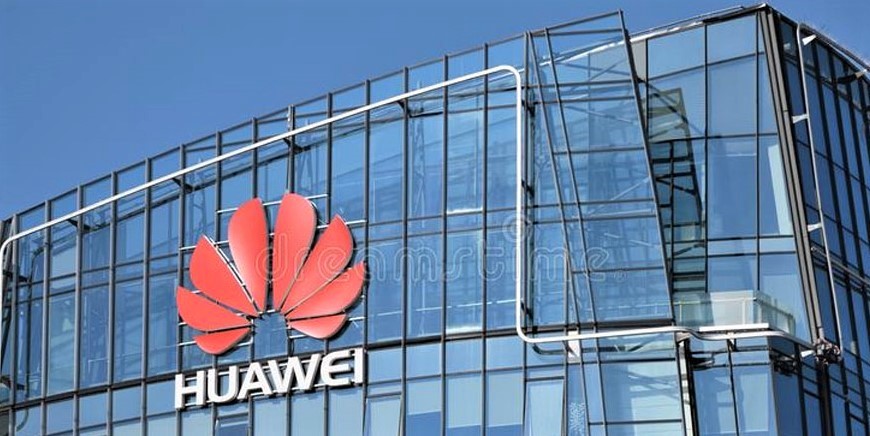 US Underestimating Huawei As Ban Will Have No Effect: Founder Ren Zhengfei
Zhengfei tells Chinese state media technology transfer ban will have no effect on the company's business as US are only escalating dispute
LAHORE MIRROR (Monitoring Report)– Huawei founder Ren Zhengfei has voiced a defiant tone in the Chinese technology giant's battle over 5G technology with the United States, saying technology transfer will have no adverse impact on the company's business.
Washington has temporarily eased some trade restrictions on the company in an attempt to minimise the effect on customers. 
Speaking to China's state media on Tuesday, Ren said the US was underestimating Huawei, the world's biggest manufacturer of telecommunications equipment and its second-biggest smartphone maker.
"The current practice of US politicians underestimates our strength," Ren said in an interview with state broadcaster CCTV. Last week, US President Donald Trump declared a "national emergency" that enabled him to blacklist companies seen as "an unacceptable risk to the national security of the United States" – a move analysts said was clearly aimed at Huawei.
At the same time, the US Commerce Department announced an effective ban on US companies selling or transferring technology to Huawei.
Ren insisted the move would have no effect.
"Huawei's 5G will absolutely not be affected," he said. "In terms of 5G technologies, others won't be able to catch up with Huawei in two or three years," he said.
Smartphones
US internet giant Google, whose Android mobile operating system powers most of the world's smartphones, said this week it was beginning to cut some ties with Huawei in light of the US blacklisting.
This could have dramatic implications for people who use Huawei phones because the telecoms giant would no longer have access to Google's proprietary services, including Gmail and Google Maps.
Ren told state media that Huawei was in discussions with Google on how to deal with the ban.
On Monday, the US Commerce Department issued a 90-day reprieve on the transfer of technology to give Huawei a temporary licence to buy US-made goods in order to maintain existing networks and provide software updates to existing phones.
The reprieve is intended to give telecommunications operators that rely on Huawei equipment time to make alternative arrangements, US Secretary of Commerce Wilbur Ross said in a statement.
"In short, this license will allow operations to continue for existing Huawei mobile phone users and rural broadband networks," he said.
The licence, which is in effect until August 19, suggests changes to Huawei's supply chain may have immediate, far-reaching and unintended consequences for its customers.
"The goal seems to be to prevent internet, computer and cell phone systems from crashing," lawyer Kevin Wolf, a former Commerce Department official, told Reuters news agency. "This is not a capitulation. This is housekeeping."
Speaking to Chinese state media, Ren said Huawei was prepared.
"The US 90-day temporary licence does not have much impact on us, we are ready," Ren said.
Half the chips used in Huawei equipment come from the US and the other half are made by the Chinese company, he said.
"We cannot be isolated from the world," Ren said, stressing he did not see a situation where Huawei would be cut off completely from US supply.
SOURCE: NEWS AGENCIES