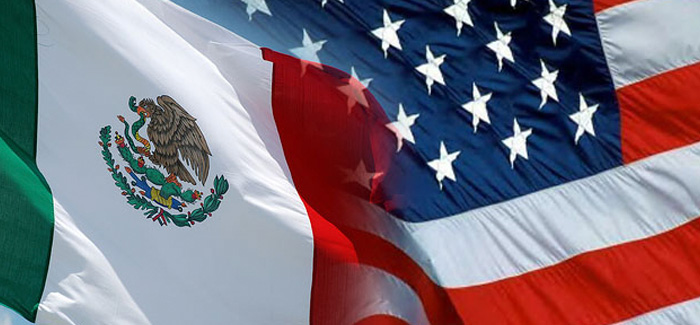 LAHORE MIRROR (Monitoring Desk)– US President Donald Trump has announced a new trade pact with Mexico that could overhaul the existing North American Free Trade Agreement (NAFTA), exerting pressure on Canada to agree to new terms on auto trade and other issues in order to remain part of the three-country pact.
Addressing reporters in the White House Oval Office on Wednesday, Trump praised the preliminary agreement as an "incredible deal" for both countries.
But the president hinted that all might not be smooth sailing from here, suggesting he could cut Ottawa out of the deal reached with Mexico and adding that he wanted to change the agreement's name.
"They used to call it NAFTA. We're going to call it the United States-Mexico Trade Agreement. We'll get rid of the name NAFTA," Trump said, adding that he would call Canadian Prime Minister Justin Trudeau to begin negotiations with the treaty's third party "very soon".

Mexican President Enrique Pena Nieto spoke to Trudeau on Monday and urged Ottawa to rapidly rejoin the talks with the goal of getting a final NAFTA rewrite this week.
Without Canada, the US' number two trading partner, it's unclear whether any new US trade agreement with Mexico would be possible.
Under Monday's preliminary agreement, Mexico agreed to ensure that 75 percent of automotive content be produced within Mexico and the US, up from the current 62.5 percent, according to the Office of the US Trade Representative. The preliminary deal also says that 40 to 45 percent of the auto content must be made by workers earning at least $16 an hour.
SOURCE: AL JAZEERA AND NEWS AGENCIES