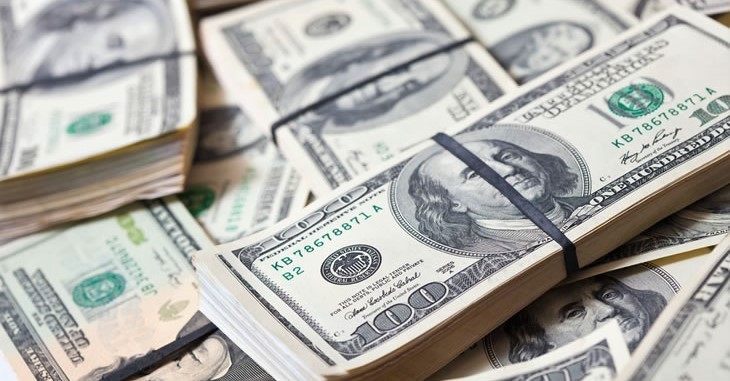 US Dollar Touches Historic High of Rs150 In Country's Open Market
The Lahore Chamber of Commerce and Industry says fast rising dollar prices a big blow to the business activities
LAHORE MIRROR REPORT– The US dollar swelled to a record high of Rs150 in the open market of Pakistan on Friday morning.
The rupee continued to plunge following Pakistan's $6 billion bailout agreement with the International Monetary Fund earlier this week and despite intervention by Prime Minister Imran Khan's warning to initiate crackdown against exchange companies pushing the price of US dollar.
The greenback gained by another Rs3 to touch an all-time high of Rs150 in the open market, and rose by Rs2.48 in the interbank market to reach Rs149 earlier today.
On Thursday, the dollar hit a high of Rs147 in the open market, and was at Rs146.25 in the open market on Wednesday, before it bounced back to Rs144 the same day.
According to President Forex Association of Pakistan Malik Bostan, the rupee is expected to depreciate by a further 15 to 20 percent against the dollar by December this year.
"Until the foreign exchange reserves situation improves, there is no [chance] of the dollar coming down," he said.
Experts believe that the sudden devaluation of local currency against the US dollar and the greenback hitting an all-time high of Rs150 is interlinked with the government's commitments to the IMF.
Unbridled dollar a big blow to the business community: LCCI The Lahore Chamber of Commerce & Industry has termed uncontrolled dollar prices a big blow to the business activities and urged the government to immediately intervene in the matter.
LCCI President Almas Hyder said the surge in dollar price will badly affect manufacturing sector as raw material price and cost of doing business will go up.
He said that devaluation of rupee will cause high inflation and halt growth by hitting all the important sectors of economy. He said that dollar price will lead to increase in import costs, hike in POL prices etc."
Almas Hyder said that the government, Ministry of Finance and State Bank of Pakistan need to ascertain the factors weakening the value of rupee and check the possibilities of undue speculations and panic buying. This will help stabilize rupee and restore the confidence of the business community.
He said that an unchecked increase in the dollar rates is multiplying the cost of doing business and badly affecting the industrial, manufacturing and agriculture sectors as Pakistan has to import fertilizers, food items, oil, machinery and industrial raw material.
LCCI Senior Vice President Khawaja Shahzad Nasir and Vice President Fahim-ur-Rehman Sehgal said the the government should take immediate measures to arrest further devaluation of rupee to avoid more damages to the economy.
They said though the weaker rupee benefits the exporters by giving them more rupees per dollar, but this benefit is neutralized by the costly imported inputs of manufacturing sector including textiles thus eroding the financial advantage of a weaker rupee.
The LCCI office-bearers said that if the greenback continues its upward flight, it will certainly inflate import bill besides lowering the competitiveness of Pakistan's business and industry.— LAHORE MIRROR