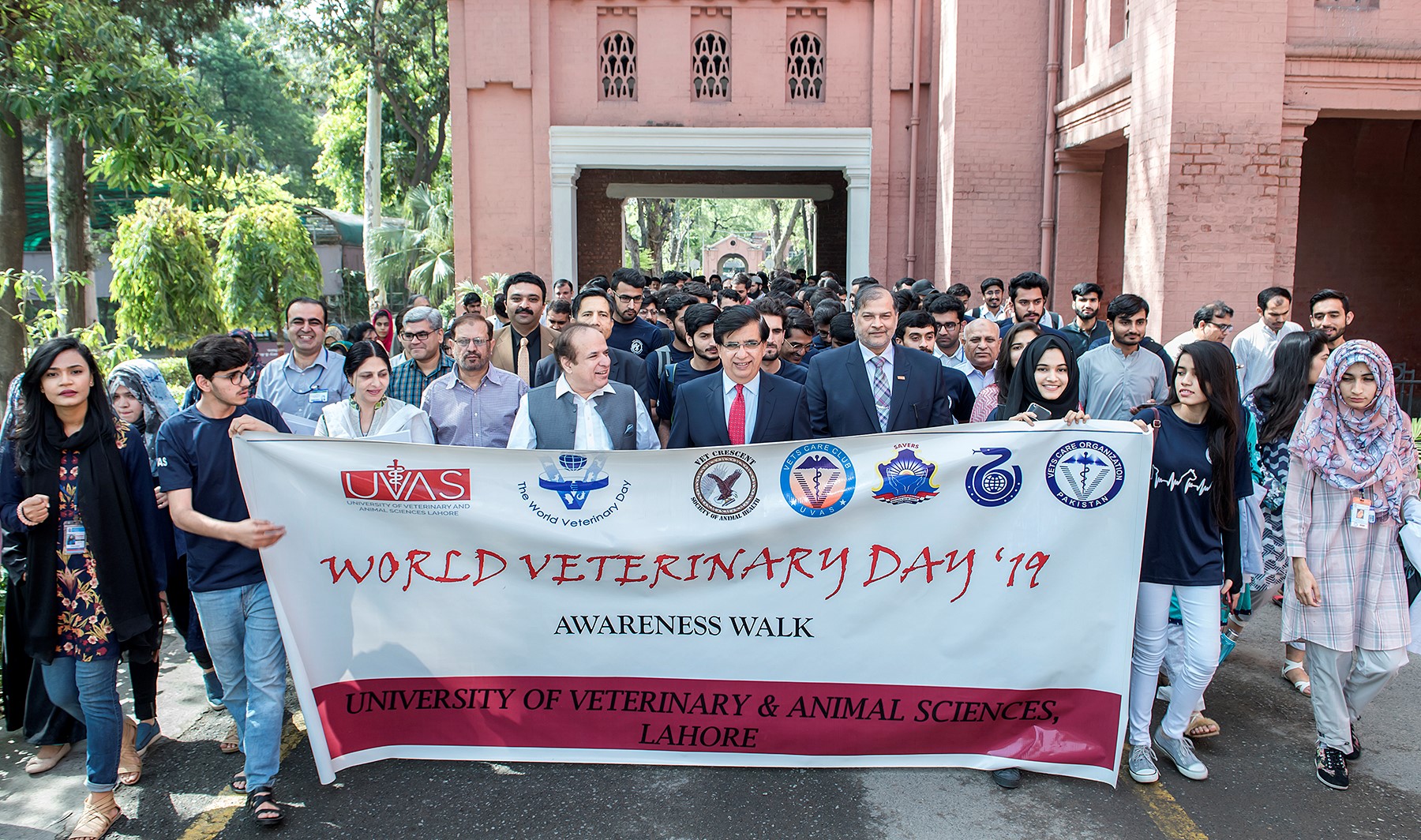 LAHORE– The University of Veterinary and Animals Sciences Lahore observed World Veterinary Day in befitting manner at City Campus Lahore on Friday.
Various activities including a walk, a seminar, drama, documentary, poster competition and wall de veterano marked the day to create awareness about the welfare of animals in the community.
Vice-Chancellor Meritorious Prof Dr Talat Naseer Pasha led the walk while Pro Vice-Chancellor Prof Dr Masood Rabbani, Senior Tutor Prof Dr Kamran Ashraf, Prof Dr Aneela Zameer Durrani and a large number of students and faculty members participated.
The walk started from in front of the Vice-Chancellor office and culminated in front of UVAS main lawn.Later a seminar was arranged to sensitize people about the importance of animal welfare, health, and treatment.
Addressing the students in seminar, VC Prof Dr Talat Naseer Pasha said that veterinarian role is increasing day by day for the health of animals and UVAS is producing best veterinarians every year. He said that UVAS is focusing on quality of education with infrastructure development and facilities for imparting best knowledge and hands-on practical knowledge to our students.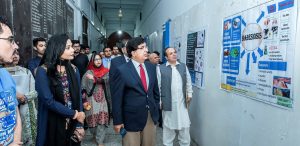 He said that UVAS took many steps for the capacity building of veterinary faculty in terms of establishing teaching training center in city campus.
He said we try our level best to provide a conducive environment to students for getting quality education and spending memorable time during their stay.
Prof Dr Masood Rabbani presented the vote of thanks and acknowledged the role of VC Prof Pasha in the uplift of veterinary education by establishing state-of-the-art facilities for students.
The World Veterinary Day also observed at other sub campuses of UVAS, Collage of Veterinary and Animal Sciences (CVAS) Jhang and CVAS Narowal.— PRESS RELEASE