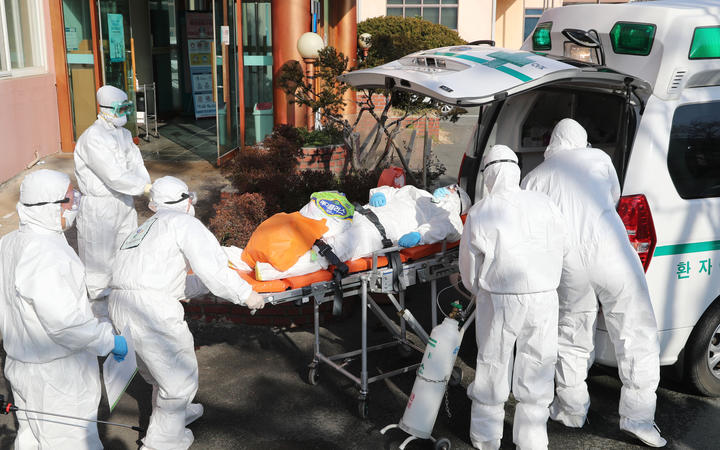 UK Records Over 150,000 COVID-19 Deaths Since Pandemic
LAHORE MIRROR (Monitoring Desk)– More than 150,000 people in the UK have now died within 28 days of a positive Covid test since the pandemic began.
A further 313 deaths were reported in the government's daily figures on Saturday, taking the total to 150,057.
The UK is the seventh country to pass 150,000 reported deaths, after the US, Brazil, India, Russia, Mexico and Peru. A government spokesman said: "Every death from this virus is a tragedy and our sympathies are with everyone who has lost loved ones."
Some 146,390 new cases have been recorded in the UK, with the more transmissible Omicron variant driving a surge in infections.
The number of deaths within 28 days of a positive test has also begun to rise, with the total of 1,271 in the past seven days up 38.3% on the previous week.
The impact of vaccinations means Covid hospital admissions and deaths are not rising as quickly as during previous waves.
However, hospitals remain under pressure due to rising admissions and Covid-related staff absences.
Camilla Claridge, from Oxfordshire, lost her grandmother to Covid in February last year and on the night of her funeral, she learned that her father was also dying with the virus.
"We buried nan and we came home from the funeral and then we were woken at one o'clock in the morning from a phone call to say that it was time to think about saying our goodbyes," she said.
"It was horrendous. The ICU, you walk in and there's just beds of people lined up with machines breathing for them…. I didn't even recognise [my dad] because of all the tubes."
"It's hard to even imagine 150,000 people, families who have gone through what we're going through," she added.
Prof Andrew Hayward, who is a member of the government's Scientific Advisory Group for Emergencies, said the death toll was "absolutely tragic".
"I think we could have done better," he told BBC Radio 4's PM programme. "I think some of the deaths are even more tragic for the fact that many of them were avoidable if we had acted earlier in the first and second wave."
Labour's shadow health secretary Wes Streeting wrote on Twitter: "Every life lost has left many more hearts broken.
"We owe it to those who've lost their lives and those who miss them to ask what could have been done differently and to learn lessons from the inquiry."
The prime minister has promised to launch an independent public inquiry into the government's handling of the pandemic in the spring of this year.
SOURCE: BBC NEWS