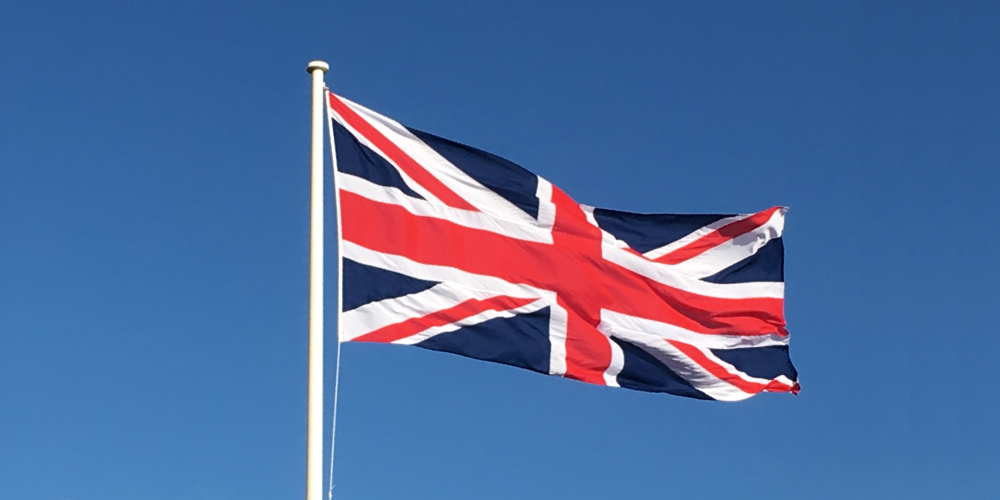 UK Economy Bounces Back In First Quarter: ONS
The manufacturing sector grew at its fastest rate since 1988 in the period
LONDON– The United Kingdom's economy gained momentum in the first three months of 2019 after manufacturers' stockpiling ahead of Brexit helped to boost the country's growth.
The Office of National Statistics say growth remained 0.5 percent in the quarter, up from 0.2% in the previous three months.
The manufacturing sector grew at its fastest rate since 1988 in the period.
The ONS said this was driven by manufacturers rushing to deliver orders before the original Brexit deadline of 29 March.
Pharmaceuticals was one of the sectors most affected, expanding 9.4% between January and March.
Previous business surveys had shown manufacturers stockpiling goods for Brexit in case the UK left the EU without a transition deal, which they feared could lead to delays at UK borders.
What impact has Brexit had on the figures?
As well as manufacturers rushing to deliver orders before the UK was due to leave the EU, firms also stockpiled parts.
This drove a surge in imports, with the total trade deficit – the gap between what the UK imports and exports – doubling in the first quarter to a record high, separate data from the ONS showed.
The total trade deficit widened from £8.9bn to £18.3bn, driven partly by a sharp increase in imports of cars and gold.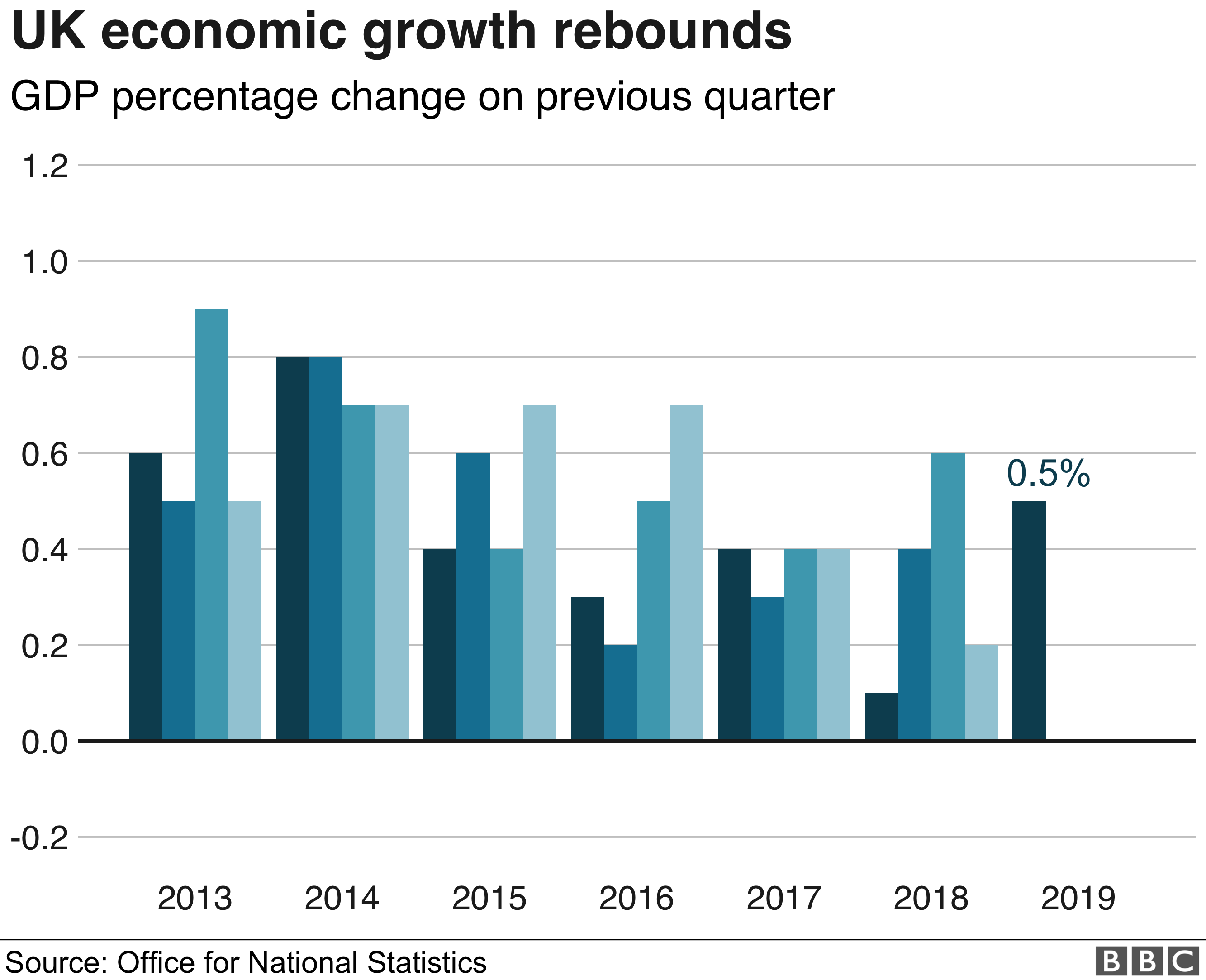 However, the UK's deadline to exit the EU has since been extended until the end of October after Prime Minister Theresa May asked the EU for more time to negotiate a deal.
Is the economy stabilising?
Chancellor Philip Hammond said the figures showed the economy remained "robust".
"These GDP figures this morning show again that the UK economy is performing robustly, despite the evidence of slowing global growth and the continued Brexit uncertainty at home – so it's good news," he told the BBC.
But analysts have warned the impact of Brexit could mean the pick-up in growth is short-lived.
Tej Parikh, senior economist at business lobby group the Institute of Directors, said it could well be just "a flash in the pan".
"Some businesses brought activity forward early this year in preparation for leaving the EU, so higher stocks and earlier orders have artificially bumped up the growth numbers.
"In the second quarter, many firms will be keen to run down their Brexit caches, which will drag on economic growth," he said.
COURTESY TO BBC NEWS