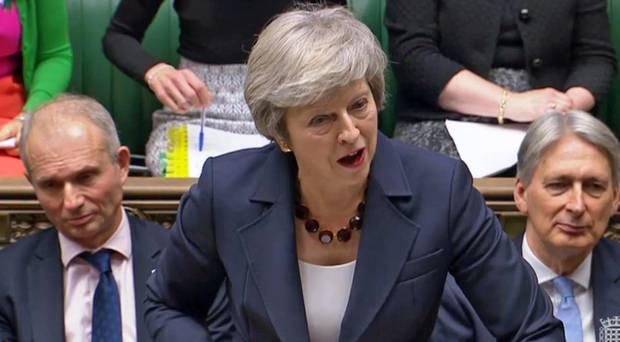 LAHORE MIRROR (Monitoring Desk)– The May-led British government has agreed to go ahead with a draft withdrawal agreement on Brexit, Prime Minister Theresa May has announced.
May on Wednesday night announced the decision after the cabinet members discussed the proposed deal to leave the European Union for nearly five hours.
"The collective decision of the government was that the cabinet should agree to the draft agreement and the outlying political declaration," May said in front of 10, Downing Street.
"This is a decisive step, which allows us to move on and finalise the deal in the days ahead," she added. "These decisions were not taken lightly, but I firmly believe they were in the national interest."
Earlier on Wednesday, May said the draft deal with regards to Brexit will adhere to what people voted for during the 2016 Brexit referendum.
"What we have been negotiating is a deal that does deliver on the vote of the British people," May told MPs after the UK and EU finalised the details of their plan on Tuesday.

Parliament test
Before her meeting with the cabinet, May defended the deal before a group of MPs from her own Conservative party, whose hardline Brexit supporters have said it included unacceptable compromises.
The embattled leader will again face opponents on Thursday, when she is expected to defend the deal in the British parliament.
"This deal, which delivers on the vote of the referendum, which brings back control of our money, laws and borders, ends free movement, protects jobs, security and our union, or leave with no deal or no Brexit at all," she said.
"I know that there will be difficult days ahead, and this is a decision that will come under intense scrutiny and that is how it should be and entirely natural," May added.
SOURCE: AL JAZEERA NEWS