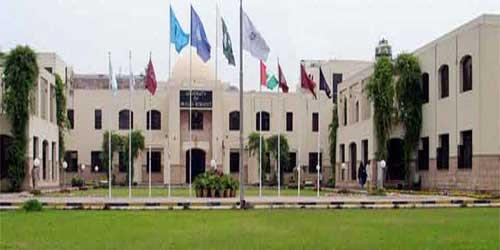 LAHORE– The Vice-Chancellor University of Health Sciences (UHS), Professor Javed Akram has said that a new "One Health" department will be set up at the university where human, zoological and botanical specialists will work together to address the threat of epidemiological and infectious diseases.
He was addressing a meeting organized by the Pak One Health Alliance (POHA) here at the UHS on Monday. The meeting was attended by CEO POHA Dr S M Mursalin, Registrar UHS Dr Asad Zaheer, Director Punjab Policy and Strategic Planning Unit (PSPU) Dr Shagufta Zareen besides experts from Livestock and Dairy Development Department, Punjab Information Technology Board, University of Veterinary and Animal Sciences and the Institute of Public Health. The meeting was also attended online by the President and Advisor of the American organisation "Ending Pandemics".
In his address, Prof. Javed Akram said that human health was closely linked to the health of the surrounding wildlife and the environment. He said that most of the infectious diseases came from animals to humans. A recent example was the coronavirus, which spread to humans from bats in China. He said that in the future, more germs and microbes would kill people than missiles.
The PSPU director, Dr Shagufta Zareen said that "One Health" was part of the ten-year Punjab Health Sector Strategy. She said the country was facing an annual burden of Rs 365 billion due to environmental degradation which was 6 per cent of the GDP. Dr Shagufta further said that UHS should take the lead in launching academic programmes and research in One Health.
"We are in touch with international experts who could help launch research projects at UHS", she added. Dr S M Mursalin, while welcoming the announcement made by the Vice-Chancellor to set up a One Health department at UHS, said that epidemics could be controlled in a timely manner through event-based surveillance and adopting the One Health approach.— PRESS RELEASE