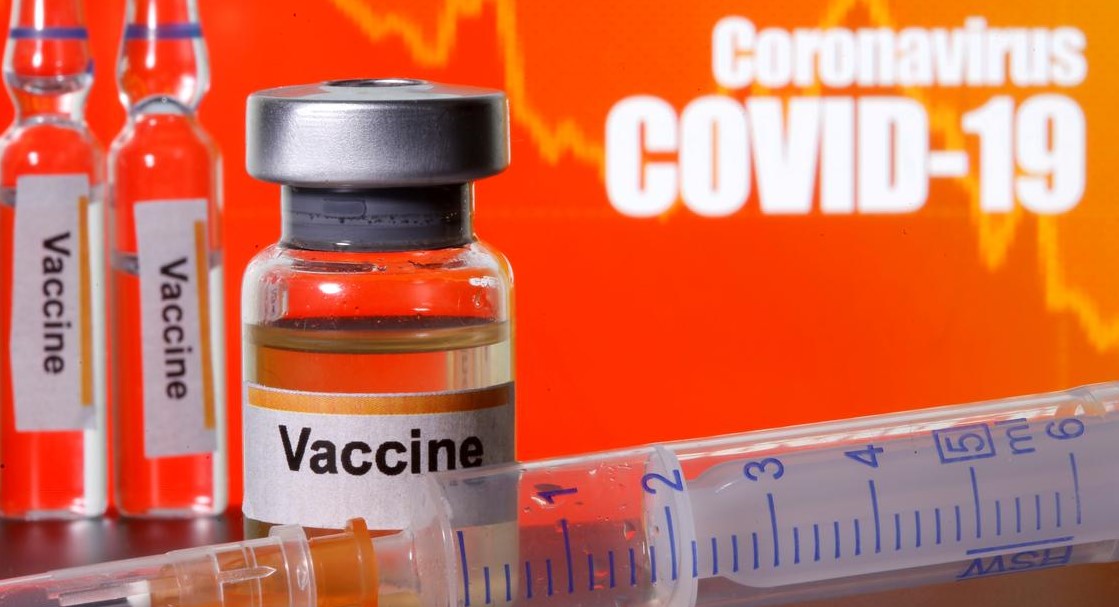 LAHORE–  University of Health Sciences (UHS)  Vice-Chancellor Professor Javed Akram has said that his varsity is all set to launch the phase-III trial of another Chinese coronavirus vaccine from next week.
The university earlier ran the trial of Can Sino vaccine developed by Beijing Institute of Biotechnology. The trial registered 18,000 volunteers and is in the follow-up stage at the moment.
While presiding on a meeting in this regard on Thursday, the veteran physician said that the National Bio-Ethics Committee had approved a phase-III (involving humans) randomized, double-blind, placebo-controlled trial in local population with 18 years of age and above to determine the safety and efficacy of "ZF2001" – a recombinant novel coronavirus vaccine for prevention of Covid-19.
A double-blind study is one in which neither the participants nor the experimenters know who is receiving a particular treatment. This procedure is utilized to prevent bias in research results.
"We are expecting the trial's approval from Drug Regulatory Authority of Pakistan (DRAP) during this week after which the recruitment of volunteer will start", Professor Javed Akram said adding that a total of one thousand volunteers would be registered for the trial.
He further said that three doses of the jab would be administered to each volunteer in three months after which the trial would enter the follow-up stage. He said that each volunteer would have to visit the trial site seven times during the three months for which he or she would be paid an amount of Rs16,000 for travel and food expenses. The trial would be completed in 18 months, he added.
Professor Javed Akram informed that the vaccine is being sponsored by Chinese Anhui Zhifei Longcom Biopharmaceutical Co., Ltd., with DRK Pharma Solutions as its local contract research organisation (CRO).
Vaccine-trial focal person Dr Shehnoor Azhar, DRK Pharma representative Dr Atif Mirza, health workers and Chinese experts were present in the meeting.
UHS VC further said that research was more important than anything else for the university.
"We want to check the safety and efficacy of all these vaccines for the local people". He said that despite having the same protein base, the new vaccine was different from the CanSino vaccine as far as its administration and dosage was concerned. Professor Javed Akram said on the occasion that he would like to thank in advance all the health workers and volunteers who would participate in this trial. He hoped that like CanSino, ZF2001 would not have any adverse effects on the health of the subjects.

Death certification: UHS to arrange training workshops for medics
Lahore, Feb 11: The University of Health Sciences (UHS) Vice-Chancellor Professor Javed Akram has said that the system of death certification is not standardized in the country and his varsity, therefore, will launch training courses and workshops for doctors in public and private hospitals in a bid to mitigate errors in this critical legal documentation.
He was addressing the participants of a meeting organized by the Technical Support Unit (TSU), Ministry of Planning, Development and Special Initiatives on Civil Registration and Vital Statistics (CRVS) here at the UHS on Thursday.
Professor Javed Akram said that at national level, mortality data compiled from death certificates was used to track disease trends, set public health policies, and allocate health and research funding.
"For these reasons, it is important that death certificates be filled out completely, accurately, and promptly", he said adding that hospitals lacked in reporting complete and accurate cause-of-death data.
He further said that reported death rate in the country was very low which indicated a weak CRVS system in place.
UHS VC was of the view that improving the death certification system would bring transparency in medical treatment as it would make doctors accountable for what they had been doing to their patients.
He said that UHS would develop a course in collaboration with TSU- CRVS and conduct training workshops for doctors over a period of one year.
He appointed UHS Forensic Sciences department's head Dr Allah Rakha as the focal person of the project.
TSU Technical Advisor Dr. SM Mursalin said the implementation of Civil Registration and Vital Statistics (CRVS) programme had been included in the government's priority agenda and that the CRVS initiatives would be executed and completed in an aggressive manner.
"CRVS system is key to create a foundation for country administration, fabricating the backbone of inclusive development, supporting social protection, bridging the gap for the most vulnerable; forging opportunities for all segments of the population; and distributing the dividends of increased prosperity fairly across society", he added.
TSU Project Director, Dr. Muhammad Qaiser, Programme Coordinator Dr Farah Ashraf, Technical Associate Maria Jamil, Prof. Nadeem Afzal, Prof. Nadia Naseem and Dr. Saima Chaudhry were also present.— PRESS RELEASE