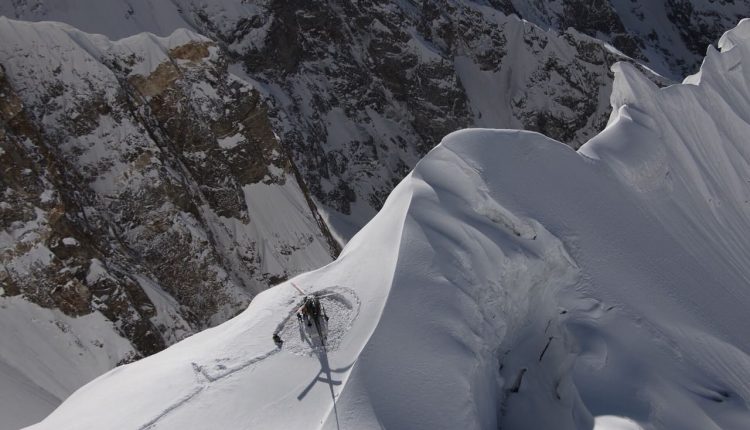 Two British Climbers Rescued From Pakistan Mountain
Austrian Christian Huber was killed when an avalanche crushed the trio's tent
Pakistan's air force has rescued two British climbers after an avalanche crushed their tent near the top of a mountain in northern Pakistan, killing the third member of the party.
Bruce Normand and Timothy Miller raised the alarm on Saturday night after tumbling snow and ice trapped them 5,900 metres (19,400 ft) up Ultar Sar, a mid-size mountain in the Karakoram range that includes K2, the second-tallest mountain in the world, and spans the border of China, India and Pakistan.
On Sunday, an army helicopter pilot flew the two men down to Gilgit heliport along with the body of Austrian Christian Huber. The British climbers suffered only minor injuries, Abdul Kharim, of tour operator Higher Ground Expeditions, told the Guardian.
Asif Ghafoor, a spokesman for Pakistan's army, tweeted: "Pakistan army pilots in a daring mission rescued three foreign mountaineers stuck in snow avalanche at above 19,000 feet on Ultar Sar Peak near Hunza."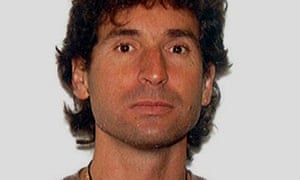 Photographs from the rescue show a helicopter on a sliver of the mountain not much wider than its wingspan. Fifteen failed attempts were made to climb the 7,388 metre (24,239 ft) Ultar Sar in the 1980s and 1990s, causing a number of fatalities, until a Japanese team first reached the peak in 1996.
The British high commissioner to Pakistan, Thomas Drew, tweeted his thanks to the military for a "a remarkable and dangerous rescue".
Pakistan's military offers a rescue service to climbers who purchase insurance of around £7,000 before their trips, commandeering experienced pilots from their operations in the sensitive border region.
In January, the rescue operation for two foreign climbers stranded on Nanga Parbat, dubbed "Killer Mountain", was delayed as they had not agreed to the service, leaving well-wishers to crowdfund nearly $140,000 (£100,000) to pay for it. One of the pair died.
The British Backpacker Society named Pakistan its top travel destination in 2018 thanks to "mountain scenery that is beyond anyone's wildest imagination" and mountain tour operators have seen a surge of bookings.